The corgis of Elizabeth II in majesty in a small exhibition dedicated to them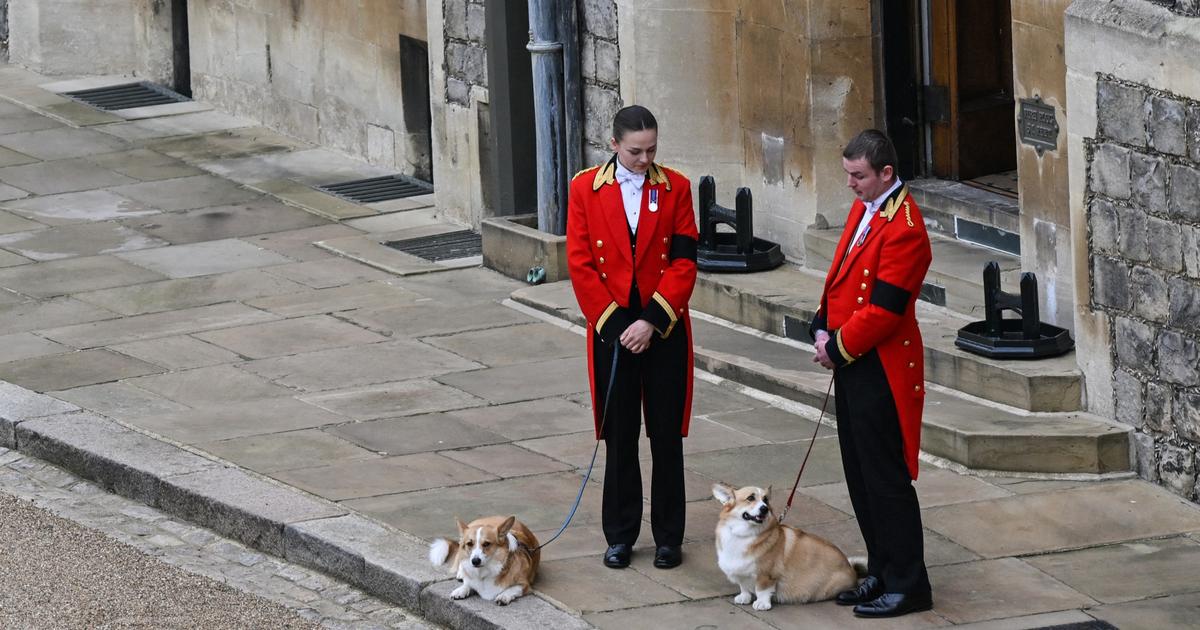 Nine photographs taken throughout the late monarch's life and witnessing her relationship with her dogs are on display in London.
Six months after the death ofElizabeth II, an exhibition devoted to corgis of the monarch opens in London on Wednesday, revealing photographs of the queen with her beloved dogs. The exhibition at the Wallace Collection, titled The Queen and her Corgisshows nine photographs taken throughout Elizabeth II's life, each capturing a different time period and her unique connection to her animals.
"This is a very small but truly wonderful exhibition which shows nine photographs of the Queen and her corgis and charts her life every ten years"explained enthusiastically to AFP the curator of the exhibition, Xavier Bray.
Read alsoAfter the death of Elizabeth II, the price of corgis reaches record highs
Small dogs with pointed ears and long backs are inseparable from the image of Elizabeth II. The queen raised about thirty of them over generations, with a preference for the Pembroke breed, but also created the "dorgi», crossing of the corgi and the dachshund.
The photographs, chosen from a set of more than 5,000 images, range from informal snapshots to more orchestrated portraits. The oldest image in the collection dates from July 1936 and shows 10-year-old Princess Elizabeth playing with two of her corgis, Jane and Dookie, in London. "You see the queen, but from a very different point of view, through this extraordinary relationship she had with her corgis"said Xavier Bray.
One of the images on display was taken on September 19, 2022. On the steps of Windsor Castle, Muick and Sandy waited, escorted by two guards, as the funeral procession set out from London after the monarch's grand funeral to ascend the Long Walk ("Long Walk") to the castle, where Elizabeth II was then buried privately. Forever associated with the queen, the two corgis were adopted by Andrew, the youngest son of the sovereign who died on September 8 at the age of 96.
SEE ALSO – Jubilee of Elizabeth II: puppets of corgis and horses for a parade in tribute to the Queen