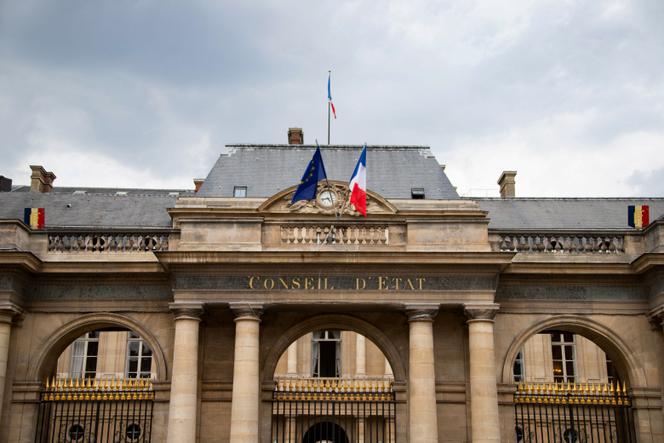 This is only the first decision in what promises to be a legal trench battle and it is in favor of the government, particularly its Minister of National Education, Gabriel Attal. The judge in chambers of the Council of State rejected the request in summary-freedom presented by the ociation Action the rights of Muslims (ADM) requesting the suspension of the prohibition of the abaya and the qamis in the school areaplanned by a memo of August 31.
Seized urgently, the administrative judge considered that the ban on these clothes in public schools, colleges and high schools does not violate fundamental freedoms and "does not seriously and manifestly illegally affect the right to respect for private life, freedom of worship, the right to education and respect for the best interests of the child or the principle of non-discrimination ». For the summary judge, the abaya "is part of a logic of religious affirmation, as is evident in particular from the remarks made during the dialogues engaged with the students". The note from the Minister of Education therefore falls within the framework of the 2004 law on the prohibition of conspicuous religious symbols in schools.
The ADM ociation's request for interim relief gave rise to a two-hour hearing on Tuesday September 5 before the litigation chamber of the Palais-Royal institution, in Paris. In his decision, the judge recalls the figures cited at the hearing by the director of legal affairs of the Ministry of National Education, Guillaume Odinet, former master of requests at the Council of State until 2021: 1,984 reports for attacks on secularism at school for 2022-2023, a large majority of which linked to wearing the abaya, compared to 617 during the previous school year.
"An important decision"
Similarly, the judge repeated the definition of the abaya given at the hearing by the representative of the ministry: "A female garment covering the whole body except for the face and hands. » He pursues : "Wearing this type of clothing, which cannot be considered discreet, constitutes an ostensible manifestation of the religious affiliation of the students concerned. » Before recalling that this is prohibited by the circular adapting the law of 2004.
"The jurisdiction does not respond to our arguments and is content to repeat those of the ministry [de l'éducation nationale]without demonstrating the religious character or responding to the lack of definition [de ce qu'est une abaya] », reacted Thursday Mᵉ Vincent Brengarth, the lawyer for Action Droits des Musulmans. Conversely, Gabriel Attal welcomed on X (formerly Twitter) "an important decision for the School of the Republic"who must "welcome all students, with the same rights and the same duties, without discrimination or stigmatization".
You have 41.11% of this article left to read. The following is for subscribers only.