The court recognized the legal use of violence against the poet Kamardin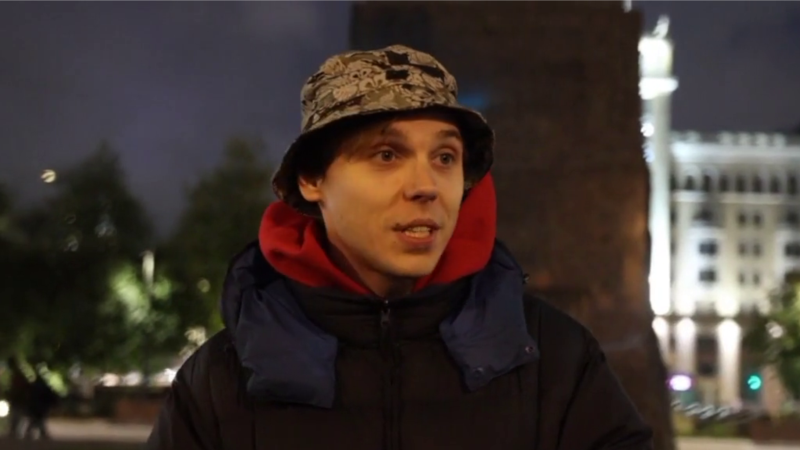 The Moscow City Court refused the poet Artyom Kamardin, arrested on charges of inciting hatred and enmity, to complain about the use of violence by the police during the search. The court agreed with the results of the inspection of the Preobrazhensky interdistrict investigative department of the capital, ruling that "the use of special means was within the framework of the law."
Artyom Kamardyn was detained on September 26 last year – the day after traditional poetry readings took place near the Mayakovsky monument in Moscow. At them, a young man read a poem dedicated to the "militia" in Donbass.
The next day, the police broke into the apartment where Kamardin, his girlfriend Aleksandra Popova, and his friend Aleksandr Menukov were staying. The poet's house was searched. Later, Kamardin reported that police officers beat him and tried to rape him with dumbbells, and Popova said that they pulled out her hair and threatened her with gang rape. After the torture, Kamardin was hospitalized. Doctors diagnosed him with a concussion, a bruise on his chest and abrasions. Trauma was also recorded in Popova.
At the end of September, the court sent Kamardin and two other participants of the poetry readings to the pre-trial detention center on the criminal charge of inciting hatred. According to the investigation, the poets humiliated "militias of the DPR and LPR and members of their families" and also called for violence against them. At the same time, the expert who conducted the expert examination found no incitement to violence in them.
The Memorial Human Rights Center recognized the arrested participants as political prisoners. The center believes that poets are being persecuted exclusively for the civic position they expressed.
Poetry readings at the Mayakovsky monument on Triumphal Square in Moscow were held monthly, usually on the last Sunday. Poets read their poems, often dedicated to current events. The reading audience rarely exceeded a few dozen people.