the crazy gesture of a spectator who attacks a goalkeeper with a corner post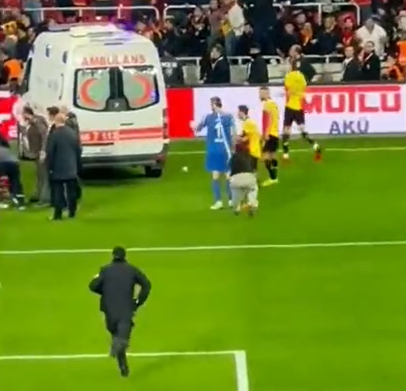 A Turkish Second Division match between Goztepe and Altay degenerated on Saturday after only 20 minutes. The meeting was stopped after the throwing of explosives by visiting supporters. Ambulances came in to help the injured. A Goztepe supporter then crossed the field with the corner post to violently hit the goalkeeper of the opposing team, Ozan Evrim Ozenc, who was from behind, in the head.
According to Turkish media, quoted by Le Parisien, the player also had to be taken care of by an ambulance, and his attacker placed in police custody. The match has been definitively stopped.