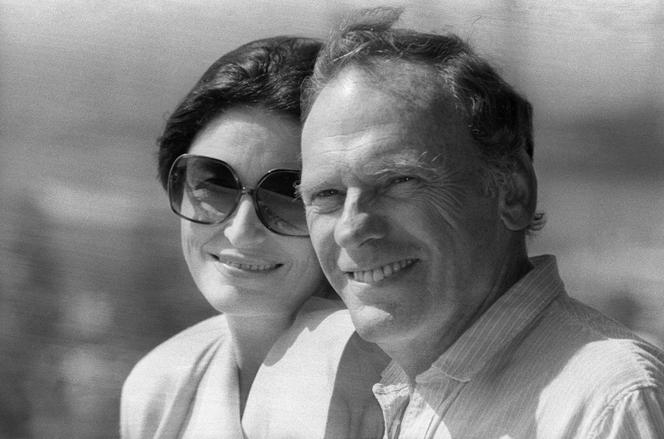 FRANCE CULTURE − SATURDAY 20 MAY FROM MIDNIGHT − SHOW
For the 76ᵉ edition of the Cannes Film Festival, Albane Penaranda has imagined two special nights, May 21 and 27 on France Culture – of which she is the producer. For the first, which takes place from midnight, she has found archives of those who have obtained an interpretation prize there, as, she says, to constitute "a souvenir album of the cinematographer, in black and white and in color".
After a short interview with Michèle Morgan, during the first Cannes Film Festival in 1946, is rebroadcast a fascinating program on Bette Davis (by Marie-Christine Navarro), where it is question of the requirement and the filmography of the one who was nicknamed "the queen of Warner". Followed the master cl of Gérard Depardieu at the Forum des images, in 2009. Suffice to say that it is strange to hear him today when he is indicted for and ault, and when Adèle Haenel, in a letter in which she explains that she is quitting the cinema, takes to task this milieu which is joining hands to "save face for the Depardieus, the Polanskis, the Boutonnats".
When Albane Penaranda is asked why she left this archive, the producer replies, with great frankness, that she did not want to censor herself. That while waiting for justice to judge, she refused not to make heard the one she describes as"Immense actor and monstrous ogre". Freewheeling, Depardieu evokes Chabrol, Pialat, all these not very gifted actors (the "focus disabled"). Says he gets bored – often – and never repeats. That "cinema is violent". That "unreasonable people are on the way out". And also "what we are what we are"he sees himself more "matchmaker than transmitter".
Signoret, Trintignant, Aimee
Later in the night, Simone Signoret's filmography is revisited, then an interview with Jean-Louis Trintignant dating from 1966. The actor talks about his love for the first films, mismatched roles, his refusal boredom and comfort.
Between 3:56 and 4:40 a.m., a replay of the interview that Laure Adler devoted to Anouk Aimée, in 2014: what a wonder to hear her tell how it was Jacques Prévert who baptized her Aimée – she who was born Dreyfus. She says her admiration for Fellini, "that magician" with which "you could become anyone and anything". She also talks about the importance of not taking yourself seriously, that you have to learn to use your voice and your body. She talks about her friendship with the Trintignants and shares this anecdote with Jean Genet when she was 20 and he said to her: "Do you know why I like to walk with you down the street? Because men look at you and I choose them. »
On the second night, broadcast on May 27, she fell silent when Laure Adler asked her about Marceline Loridan's film, The Little Birch Meadow (translation of the word Birkenau). It was her agent, Dominique Besnehard, who convinced her to make this film: "You have to do it for the memory", he said to him. She also points out that she can't talk about it. That she has no right: "Marceline lived it, not me. I'm just an actress who tried to be as close as possible to the truth of what they went through. » She says the horrible, the unbearable, but we feel that every word is harsh and, above all, that it must be right.
"Cannes, Interpretation Prizes", an archive program proposed by Albane Penaranda and directed by Louise Devillard. May 21 and 27 from midnight to 7 a.m. on French Cultureand then on all the usual listening platforms.