The death of Serge Tamagnot, photographer and collage artist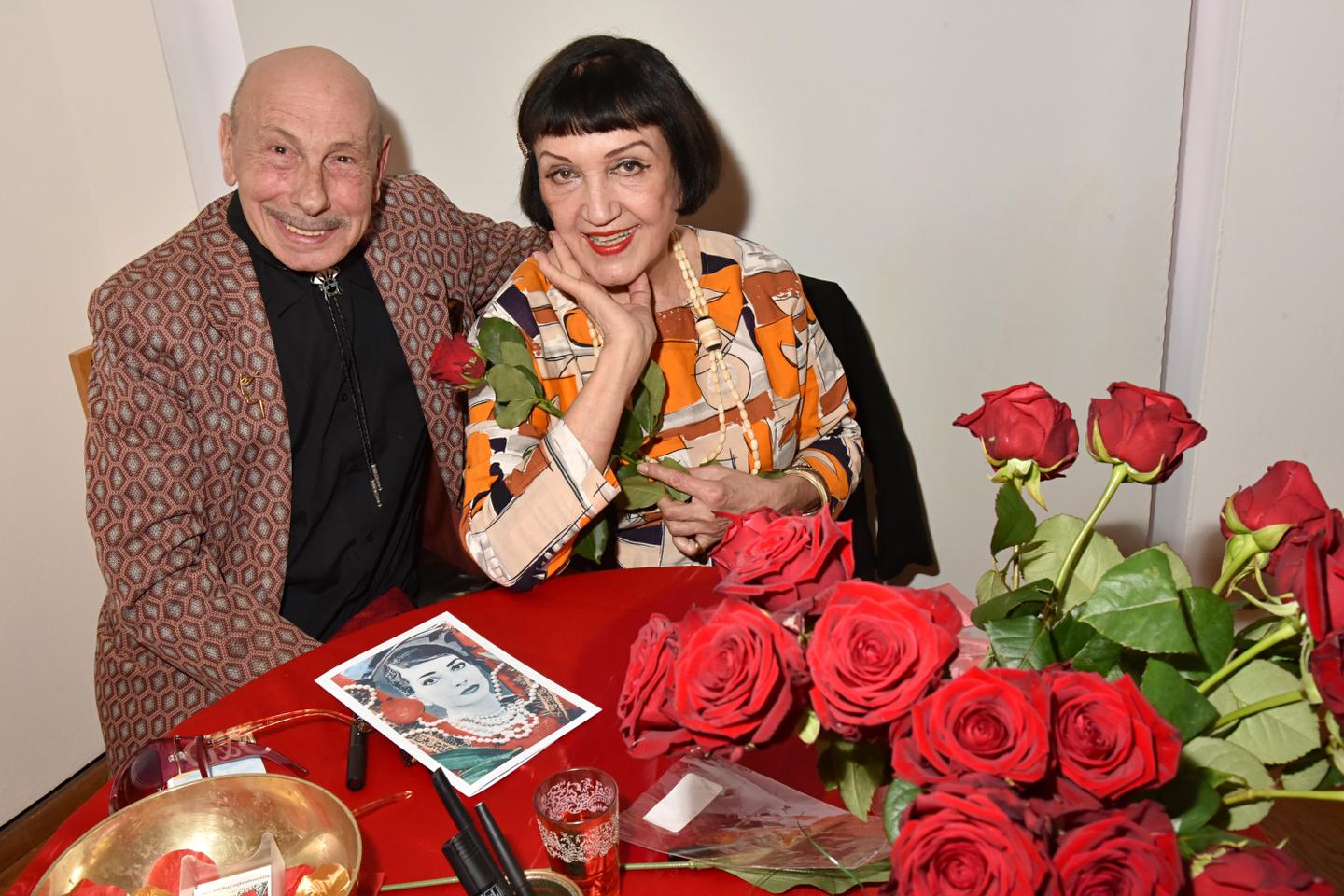 Serge Tamagnot died on September 20, at the age of ninety, in Paris. Known to many actors, writers, painters, photographers and singers whom he photographed on the sly, he was a kind of "Zelig" of music hall, literature and theater - to use the name of the versatile and ghostly character from the Woody Allen film that appears alongside all the celebrities and changes appearance. Born on May 9, 1932 in Saint-Moreil (Creuse) in deep and peasant France, he could have continued his activity as a porcelain painter throughout his life, as the proximity of Limoges invited him to do. But his youth was marked by the tragedy of the double hanging of his parents at the end of the war, and he quickly knew he was called upon to live an atypical destiny.
It was meeting Marcel Jouhandeau that was the first turning point in his life. The insolences of the author of Chaminadour against his narrow background of origin spoke to him as soon as he heard him in conference. In love with a sophisticated language that he learned to master, Serge Tamagnot felt on friendly ground while reading it. And he was going to become one of his characters. Indeed, the writer suddenly offered him to assist his wife Elise in the domestic management, and to marry their adopted daughter Céline, by settling in their home in Rueil-Malmaison (Hauts-de-Seine) . Jouhandeau was to relate in his Laborers the bizarre way in which "Serge T." escaped this arranged marriage and an infernal household.
Working successively as secretary of the famous antique dealer and collector Madeleine Castaing and as a bartender at Storyville, a Parisian jazz club, he became, at night, familiar with Louis Armstrong or Chet Baker, and, during the day, with the writers he venerated: Jean Cocteau, Jean Genet, Violette Leduc and, above all, Jean Sénac, whom he had met in Algeria and seen again in Paris.
Self-taught dreamer
It was to the assassination of Jean Sénac in Algiers, on August 30, 1973, that he had the second turning point in his life, coming close to death. In the company of the feminist and anarchist novelist Françoise d'Eaubonne, he demanded, with wild posters plastered in the Latin Quarter, the revision of the botched trial of the alleged murderer of Jean Sénac. Serge Tamagnot was thrown, in the middle of the night, from the top of the Henri-IV bridge by strangers, probably sponsored by the Algerian secret services, and saved in the early morning by a passerby who intended to commit suicide and discovered his disarticulated body lying on the cobblestones of the quay. After a year of intensive care, Serge Tamagnot had scars on his legs from this attempted murder and had to accept a sedentary job, at the Court of Auditors, without opting for a tidy life as a subordinate bureaucrat.
The mime Marceau, Juliette Gréco, Bernadette Lafont, Armande Altaï, Pierre Clementi, Arrabal, Topor, René de Obaldia became his familiars
We were charmed by this self-taught dreamer who quoted Nietzsche, Montaigne, Cocteau, Oscar Wilde, Mishima and Yourcenar and who had a photo of Arthur Rimbaud and a bust of Antinoüs on his bedside table. He fell in love with surrealist collages, which he created by hijacking press clippings, paintings, personal photographs, a bit likeA week of kindness, by Max Ernst, paintings by Alberto Savinio or photographs by Pierre Molinier. These collages served as his sesame. The mime Marceau, Juliette Gréco, Bernadette Lafont, Armande Altaï, Pierre Clementi, Arrabal, Topor, René de Obaldia thus became his familiars. Arletty, Hélène Duc, Jean-Louis Barrault received him at home or in their dressing room. Brigitte Bardot was his epistolary confidante.
Autograph hunter, he liked to say that he had only been refused: from Greta Garbo who had run away grumbling "Never! Never! Never! » As soon as Algeria closed in, he turned to New York, whose architecture and nocturnal fauna corresponded to his ideals. This unusual and poetic spirit sought for a long time, after Jean Sénac, a soul mate whom he found in Pascal Sevran who, dying before him in 2008, left him in despair and now unable to celebrate his birthday which coincided with that of the death of the singer: a May 9.
Serge Tamagnot in a few dates
May 9, 1932 : Birth in Saint-Moreil (Creuse)
1958 : Meeting of Marcel Jouhandeau, then of Violette Leduc.
1973 : Assassination of Jean Sénac.
1975-1995 : Official at the Court of Auditors.
September 20, 2022 : Died in Paris.