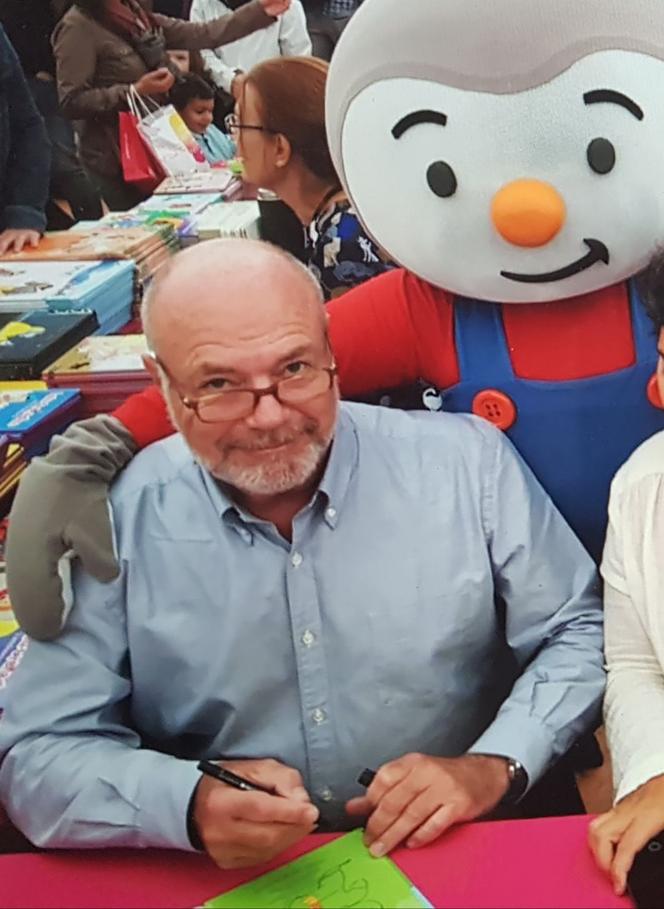 Thierry Courtin, the creator of the character of children's literature T'choupi, died at the age of 68, learned Agence France-Presse Thursday, May 11 from Nathan editions. T'choupi is a little boy who evolves in a universe close to ours, but who has a round appearance close to that of a penguin, with smooth gray and white plumage.
He is the hero of many educational stories like T'choupi dresses himself, T'choupi eats everything Or T'choupi goes on the potbut also adventures like T'choupi takes the plane Or T'choupi sleeps at Grandpa and Grandma's.
"Very accurate intuitions"
The character was created in 1992 by Thierry Courtin, then a graphic designer at Bayard Presse. "I had in my boxes a drawing that I had never published, a little penguin that I really liked. And I turned him into a T'choupi"he explained in a video by Nathan Jeunesse for the 20th anniversary of the character. "T'choupi is the daily life of 3-year-old children. It does not evolve in age. He has his own character, he has things he doesn't like, he has things he likes."he added.
Nathan's director of communications, Quentin Gauthier, paid tribute to "a very loyal author at home, with intuitions that have proven to be very accurate on how to talk to small children". "T'choupi was the first character to address certain themes that are important for this age" such as the relationship to hygiene or conflicts with parents, he added.
His adventures have been declined in animated series, musical shows and other derivative products (toys, games, magazine), and exported to many countries. The family did not wish to communicate on the circumstances of the death of its creator.