the decision to take over the brand postponed to April 18 by the commercial court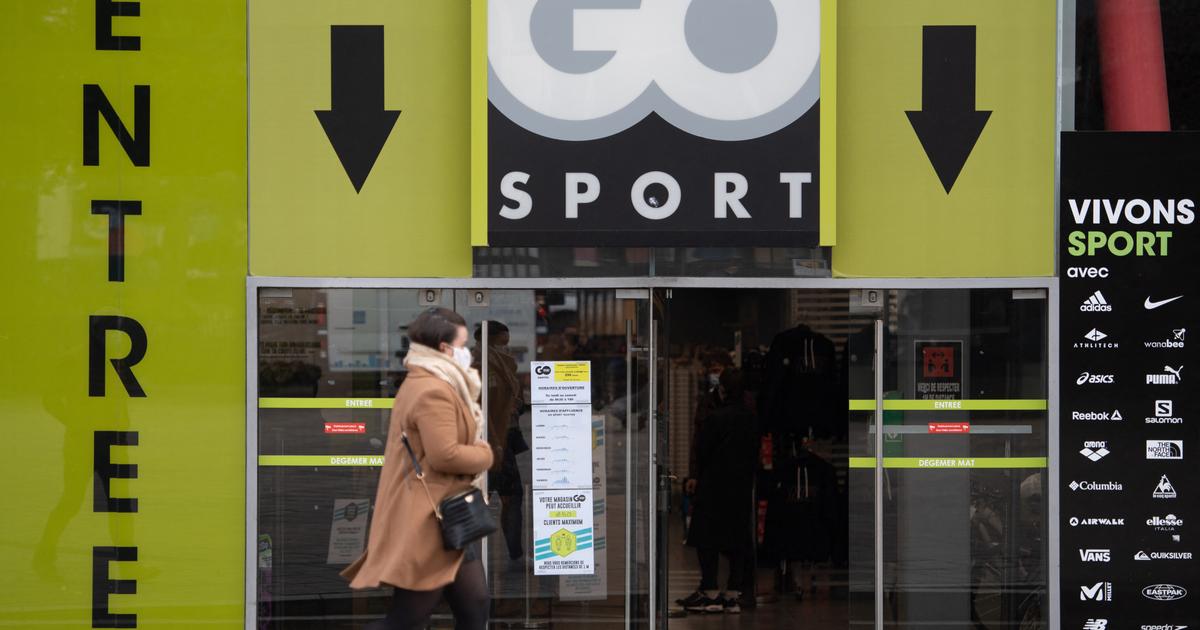 The court judgment was due on Wednesday.
The review of the future of the sporting goods specialist Go Sport and its subsidiary Go Sport France – recovery plan or sale to a buyer – was postponed to April 18, the Grenoble commercial court said on Wednesday. The observation period during which the two companies are authorized to continue their activity is maintained until July 19, 2023, indicate two judgments rendered on Wednesday, estimating that Go Sport, which employs just over 2,000 employees, "might be able to improve his situation".
The court also indicates that the Grenoble public prosecutor's office requested a "modification of the mission of the judicial administrators so that they fully represent the company", as well as "appointment of a legal expert to explain the cash flows over the months preceding the opening of the procedure".
In the wake of the sudden liquidation of the Camaïeu ready-to-wear brand in September, the employees of Go Sport, their union representatives and the central social and economic committee (CSEC) were concerned several months ago about the financial health of parent company HPB (Hermione, People & Brands). They were particularly alarmed by an increase of 36 million euros in cash from Go Sport to HPB.
Read alsoIntersport is preparing to make a takeover offer on Go Sport
Several candidates interested in a takeover
The prosecution's request, presented orally during a hearing on Monday morning, also requires a referral and will for its part be examined on March 29, specifies the court. The court placed Go Sport in receivership at the end of January, leaving potential candidates to take over the group until last Friday to make themselves known.
Among the candidates who have declared themselves interested is the sports store chain Intersport, AFP learned from a source familiar with the matter. According to Le Parisien, the British group Frasers would also be in the running. For its part, HPB, the company through which businessman Michel Ohayon owns Go Sport, said on Friday that it had a "plan to present a business continuity plan"of the sign"in the framework ofof his receivership.
An investigation is also underway with the Paris prosecutor's office for "organized gang fraud, habitual money laundering, bankruptcy and abuse of corporate assetswithin Go Sport. The investigation, initially opened by the Grenoble prosecutor's office for "abuse of social good", followed "several revelations of criminal factsreported by its auditors.
---