The Department of Health of Moscow announced the delivery of two components of Sputnik V to vaccination points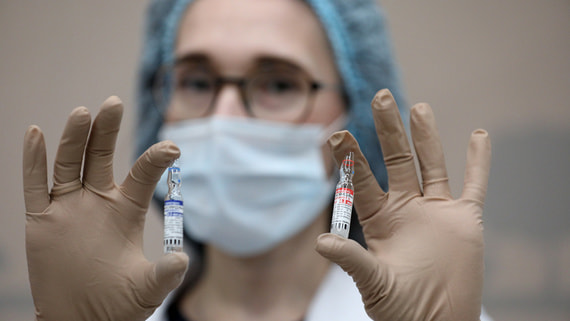 Both components of the Sputnik V vaccine have been delivered to all COVID-19 vaccination points in Moscow, the press service of the Moscow Health Department reported on its Telegram channel.
"In organizations subordinate to the Moscow Department of Health, both components of the COVID-19 vaccine are available in sufficient quantities. The delivery of the first component of the vaccine from the Russian Ministry of Health has been made to Moscow medical institutions.
The Department of Health of the capital is constantly monitoring the availability of the vaccine in medical facilities. Information about the need for supplies is timely transmitted to the Russian Ministry of Health, noted in the capital's Depzdrav.
In Moscow, you can get vaccinated without an appointment on a live queue at the vaccination point in GUM and at the Troitsk city hospital. "Also, 10 vaccination points have been opened in city clinics – one point in the district, where you can get vaccinated by appointment," the Department of Health of Moscow added.
Earlier, on the official portal of the Mayor of Moscow and the government of the capital, it was reported that Moscow now does not have the first component of the Russian coronavirus vaccine Sputnik V, its delivery is expected. According to the portal, there were also no drugs Kovivak, Epivac and Sputnik light, which is used for revaccination.
Sputnik V was registered in August 2020 and became the first coronavirus vaccine in the world. Then the vaccines Sputnik Light for revaccination and Sputnik M for adolescents aged 12-17 were registered in Russia. In addition to it, the vaccines Epivaccorona, Epivaccorona-N and Kovivac are registered in Russia.
In August last year, the Ministry of Health decided to extend the shelf life of the domestic Sputnik V vaccine against coronavirus infection by six months. Now the official shelf life of the drug is 12 months. The decision was made after an examination, during which it turned out that the drug does not lose its properties throughout the entire shelf life.