The deputies adopt the constitutionalization of abortion, before tearing themselves apart on the reintegration of unvaccinated caregivers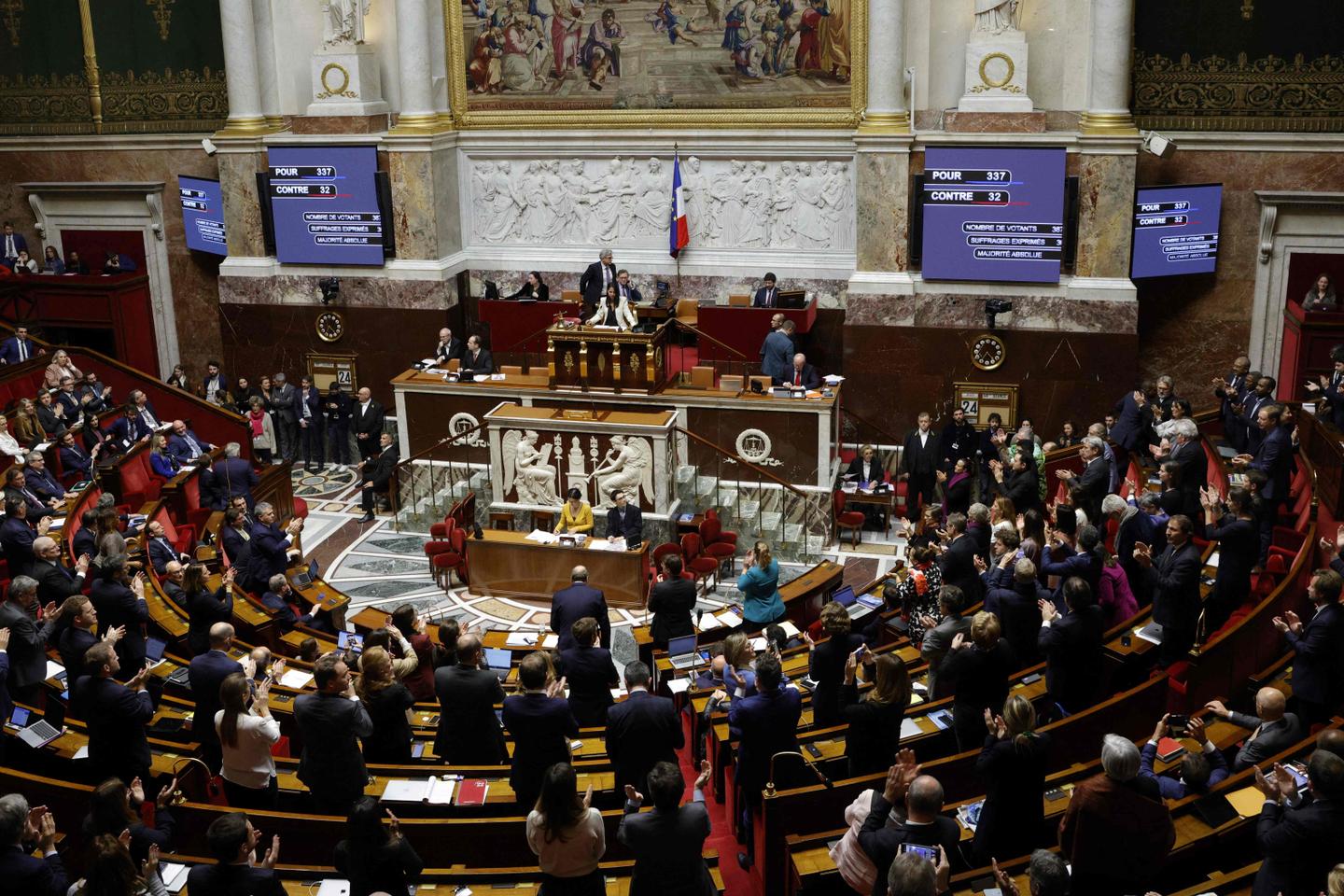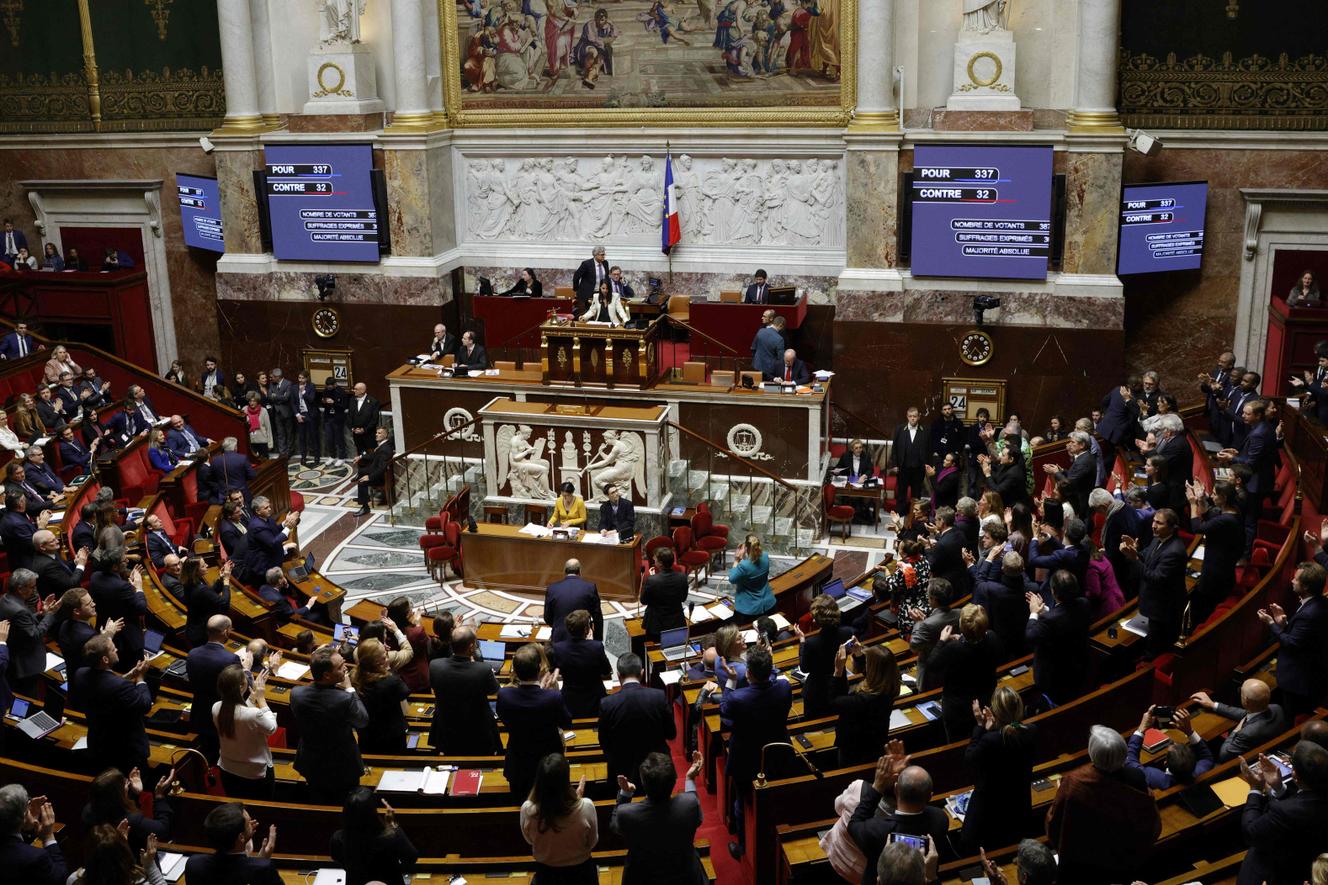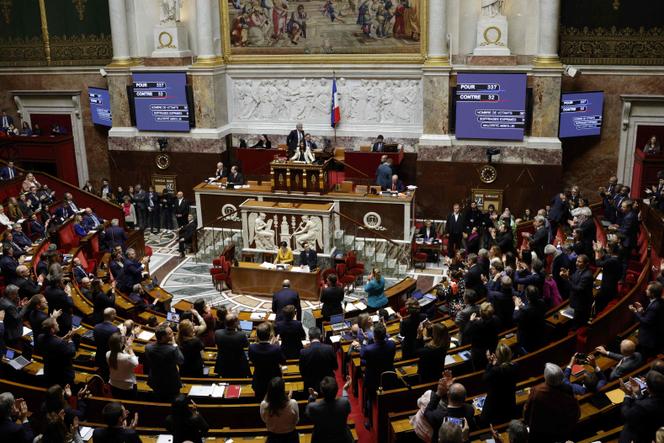 Will the National Assembly be able to hold out like this for five years? From a historic ballot to include voluntary termination of pregnancy (IVG) in the Constitution to a daunting session on the reintegration of caregivers not vaccinated with Covid-19, the day devoted to the texts of La France insoumise (LFI), Thursday 24 November, proved to be the quintessence of a parliamentary world reluctant to change the paradigm since the June legislative elections.
The proposed constitutional law brought by the president of the LFI group, Mathilde Panot, to include the right to abortion in the fundamental law had offered a moment of harmony within this Hemicycle devoid of an absolute majority, where the divisions have not never ceased to escalate.
After eight hours debate, disturbed by the obstruction of the National Rally (RN) and the conservative fringe of the group Les Républicains (LR), the New People's, Ecological and Social Union (Nupes) and the presidential coalition have reached common ground on the wording: "The law guarantees the effectiveness and equal access to the right to voluntary termination of pregnancy". The bill rewritten by LFI, the MoDem and the socialists, which modifies article 66 of the Constitution, was adopted at first reading by a very large majority, 337 votes (32 against and 18 abstentions)).
At the time of the vote, only the LR and RN groups found themselves divided. Right-wing elected officials were in favor of enshrining the right to abortion in the Constitution, provided that only the principles of the Veil law of 1975 were taken up, with the deadline – at fourteen weeks today – and the conscience clause of health professionals. "The wording proposed throughout the text (…) suggests that abortion would be an unconditional and absolute right without the legislator being able to set limits to this right", deplored the deputy (LR) of Ain Xavier Breton.
On abortion, put pressure on the government and the Senate
Once their proposal was rejected, a handful of LR deputies tried at all costs to slow down the discussions through amendments on the return of the seven-year term or the preservation of regional languages.
Their far-right colleagues, for their part, defended amendments on the "national preference" where the " birthright "before finally voting for the majority of the text, following yet another reversal by the group's president, Marine Le Pen. "A little game of filibuster" denounced by the Minister of Justice, Eric Dupond-Moretti, on this text "more than necessary in these turbulent times".
You have 70.97% of this article left to read. The following is for subscribers only.