the disciplinary committee cancels the red card received by the Rémois Locko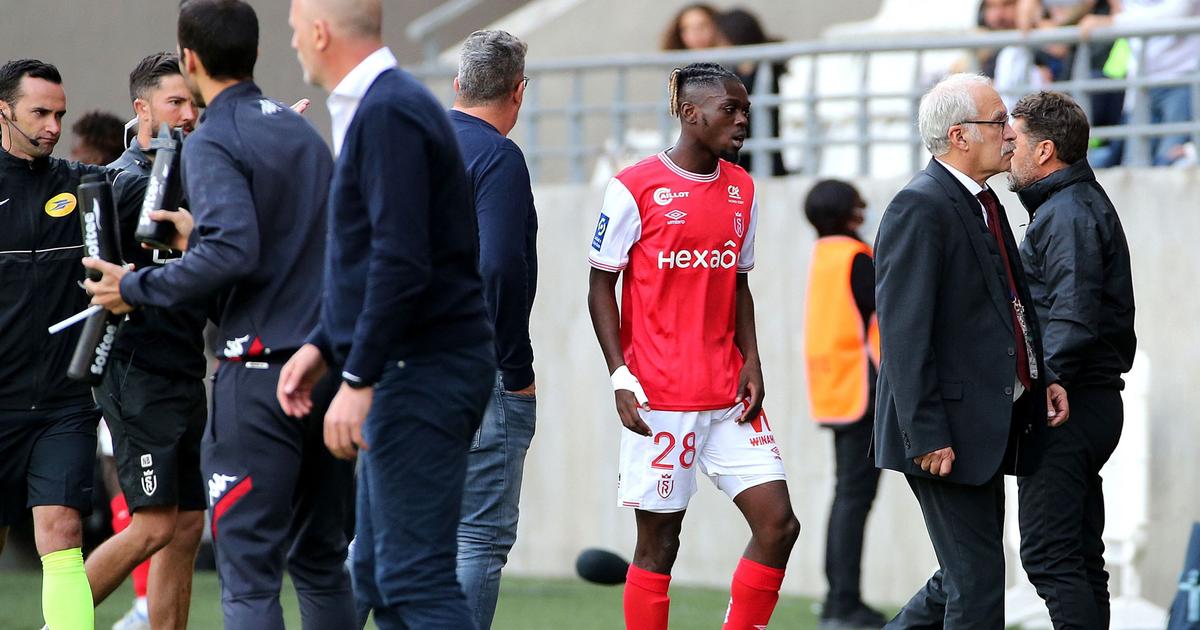 The red card, inflicted on Sunday during the 8th day of Ligue 1 on Reims midfielder Bradley Locko during Monaco's reception and who had upset his trainer Oscar Garcia, was canceled on Wednesday by the disciplinary committee of professional football league. "After viewing the images and the referee's report, the Disciplinary Committee decides to withdraw the red card", writes the commission in a press release.
Locko was sent off in the 22nd minute of the game by Marc Bollengier following a completely involuntary sole on the Monegasque Breel Embolo during a clearance. The score was then nil and blank. But his expulsion changed the scenario of the game, won 3-0 by the visitors. After the final whistle, Oscar Garcia accused the referee of havingkilled the game".
"They make us pay something, but I don't know what"
"I don't know why we didn't use the VAR"Added the Catalan technician, believing that this arbitration decision was not the first to go against his team, 17th in the standings and first relegated. "It's not the first time, we have been penalized several times. In my opinion, they charge us something, but I don't know what", he affirmed.
The disciplinary committee also canceled the second yellow card, synonymous with exclusion, received during this same 8th day by the Angevin Sofiane Boufal during the victory of the SCO in Nice (1-0). As for the Niçois Jean-Clair Todibo, expelled from the 9th second of this match, he receives the minimum sanction of a suspension match.