The donation of objects to associations competes with the sale and donation between individuals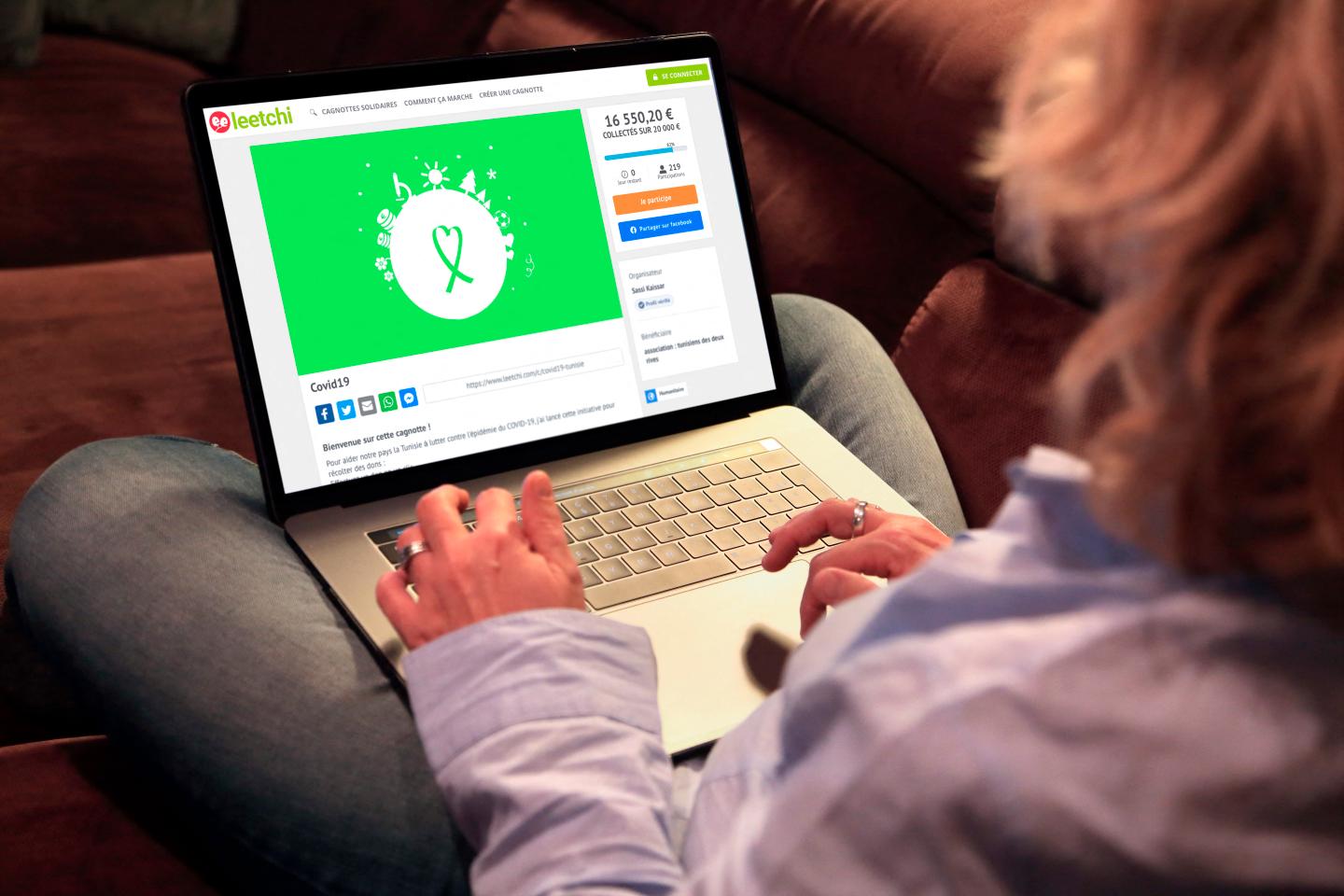 Jamila (this is how she is called on her profile), in Limeil-Brévannes (Val-de-Marne), gives among other things a brand down jacket "a bit worn but very warm", two non-stick pans and a puzzle. Since 2018, she has made 181 donations and received 424, without missing a single appointment or attracting bad reviews. Ditto for Yannick, in Plauzat, in the Puy-de-Dôme, which totals seven "adoptions" of objects and 77 donations, including a vacuum cleaner, cat food and a lot of clothes.
Both use the Geev app, launched in 2017 with the idea of ​​donating "a playful, practical and guilt-free experience, so that as many people as possible take actionsummarizes its co-founder, Hakim Baka. The eco-responsible objective is widely shared by our donors, while the solidarity objective is not systematic". The app now totals 7 million to 8 million in annual donations. And the inflation of recent months has been felt there: "Donations remain stable, but demand is increasing sharply. People seek to gain purchasing power by adopting an object rather than buying it"observes Mr. Baka.
Leboncoin began at the end of 2020 to offer its users to "donate", the query "donation" having become one of the most typed in its search bar. The French leader in classified ads received 1.47 million donation proposals in 2022, which represent approximately 13% of consumer goods ads.
"fun" aspect
"There is a neglect of material donations to associations in favor of sales and donations between individualsnotes Eva Cerio, teacher-researcher in marketing at the University of Angers, who defended a thesis at the end of 2021 on the theme "Give or sell your objects". The more we are attached to an object, the more we seek a counterpart, such as a sale or a gift to relatives or to a person we are going to meet. » A large proportion of the people she met highlighted the aspect " playful " of the sale, and the more restrictive nature of donations to associations, where you have to travel, respect timetables, expose yourself to a refusal if the object is already supernumerary or judged to be in poor condition, and where you lack visibility on the final recipient.
Emmaüs France, which brings together 200 structures living off material donations, including Le Relais and its containers present throughout the territory, is feeling these changes hard. "We are given more and more things – 320,000 tonnes in 2022, but they are of less and less good quality", summarizes its Deputy CEO, Valérie Fayard. A double evolution that she explains by the increase in purchases of new, by the decline in quality of this one in these times of "fast fashion", and by the rise in the resale of goods in good condition.
You have 23.69% of this article left to read. The following is for subscribers only.