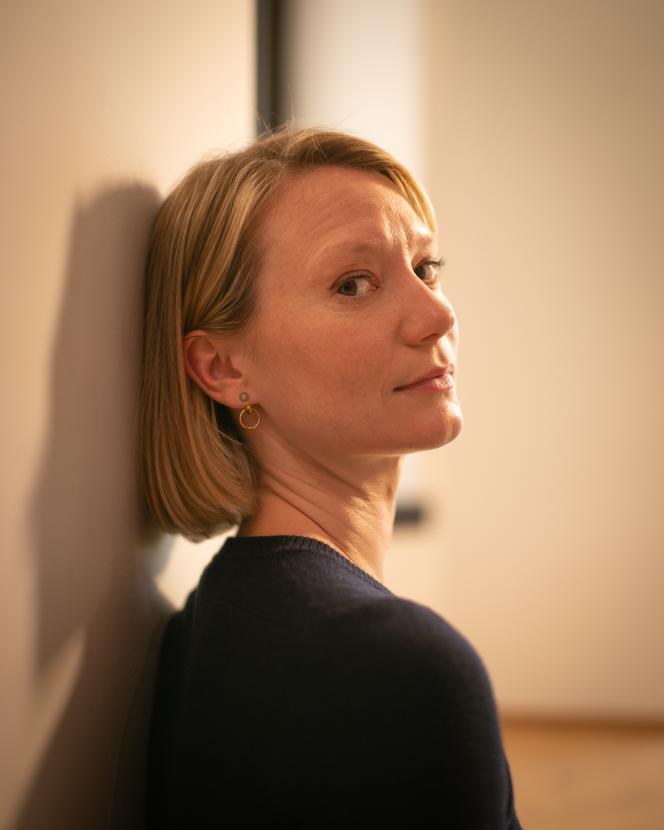 She turns her head to the left, to the right, avoiding meeting your gaze. What she says costs her, the words come out with great difficulty. Mia Wasikowska, the highest-paid actress in the world a dozen years ago, would say goodbye to Hollywood than she would have done otherwise. " I just want to live a good life, I don't care to be in the game. The world of studios is strange, isn't it? Movies are just one thing among many. The weight of fashion is disproportionate"loose the one who once ran the parades.
At 33, the actress says she has no plans except to write and direct a film. " I'm looking to finance it, I didn't expect it to be so laborious. One of my stories takes place in Australia, the other here, in Europe. We'll see. » She puts the locks of her blonde square in place, behind her ears. " I have nothing against Los Angeles, but I want to live in a place where cinema is not the dominant industry. Sydney is a beautiful city, nature is omnipresent there, my family is not far. I grew up there, I stay there. »
Should he invite his partner in Alice in Wonderland (Tim Burton, 2010), Johnny Depp, to climb the steps? "Ah, I don't know… Whatever I answer will be used against me"mumbles Mia Wasikowska, before murmuring: " I liked working with him. I have the impression that people forget his films, right? » She almost became a ballerina, before her teachers told her that she didn't have the right body. " As a teenager, giving up dancing seemed like a huge sacrifice. In hindsight, this is less the case. »
Kieslowski, his filmmaker at heart
She fell back on the cinema, soliciting a dozen agents, until one of them answered. Same technique with the studios, which she laid siege to get the role of mischievous Alice. Today, she is content to sort through the proposals submitted to her, with a weakness for independent filmmakers. If she congratulates herself on having shot for David Cronenberg, Guillermo del Toro, Gus Van Sant or Jim Jarmusch, she regrets having missed carol (2015), Todd Haynes' lesbian dramadue to an incompatible schedule.
On the Croisette, she presents Club Zeroby Austrian Jessica Hausner, in competition. " Mia Hansen-Løve, with whom I made this marvelous film on female creativity that is Bergman Island (2021), told me the greatest good of Jessica. She's a very visual filmmaker, she knows what she wants. » Of the one she embodies in Club Zeroa teacher of " conscious nutrition » encouraging her students to stop eating, she says: " The scenario insisted more on its manipulative side. Jessica wanted my character to sincerely believe in her precepts. » To prepare for the film, shot in the leafy surroundings of Oxford, England, she met former cult members. " I have nothing against mindfulness, on the contrary. But imposing a doctrine on vulnerable teenagers, made anxious by the climate crisis, is not going to work.. »
You have 26.27% of this article left to read. The following is for subscribers only.