The EC commented on Ankara's blocking the transit of sanctioned goods to Russia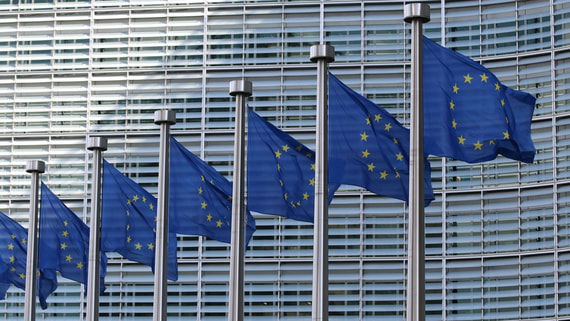 EU customs cannot block the re-export of sanctioned goods to Russia through Turkey, but controls the movement of European goods to step up the fight against sanctions circumvention. This was reported to Vedomosti by the European Commission (EC).
"Separately, EU customs cannot block the re-export of goods from Turkey to Russia, but can track and control EU goods in order to avoid their export through Turkey or other countries, bypassing the sanctions legislation," the EC press service told Vedomosti. They noted that the EU is closely monitoring all its international partners, including Turkey, "in order to intensify the fight against sanctions circumvention."
"We are aware that Turkey recently banned the re-export to Russia of goods subject to EU sanctions that are in transit, in warehouses or in free zones," the EC confirmed. Turkey has been in a customs union with the EU since 1994, and therefore is obliged to comply with a number of relevant regulations.
The day before, on March 9, Turkey stopped the transit of sanctioned cargoes going through its territory to Russia. This was reported to Vedomosti in the Community of Top Managers of Logistics Companies (STMLK) and in companies in the transport sector. The Kommersant-FM radio station was the first to report this problem on March 9. On March 10, the Russian Foreign Ministry reported that the Russian embassy and the diplomatic mission in Turkey are dealing with the problem.
"Currently, the embassy and the trade mission are working to clarify the circumstances and background of the emerging difficulties with the registration of trade operations of a number of Russian companies," the department noted, assuring that they were "in contact" with the Turkish authorities. "We hope to resolve the situation in the near future," the Russian Foreign Ministry said.
The trade turnover between Russia and Turkey doubled from January to September 2022 and reached $45 billion, Russian Foreign Minister Sergei Lavrov said in December. Turkish Foreign Minister Mevlut Cavusoglu, following the results of February talks with US Secretary of State Anthony Blinken, explained such dynamics by rising gas prices, which the country buys from Russia.
In early February 2023, Bloomberg, citing sources, reported that the United States was putting pressure on Turkey, in particular, calling for compliance with sanctions and stopping the export of goods to Russia. On February 2 and 3, according to the agency, US Deputy Treasury Secretary Brian Nelson held meetings with representatives of the Turkish authorities, at which he discussed the growing volume of exports of goods to Russia. Nelson also visited the UAE and Oman for the same purpose to convince the authorities of these countries to limit parallel imports of goods to Russia.