The ECB raised key rates again by 0.5 p.p.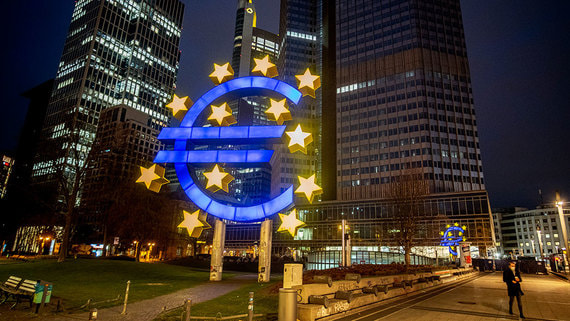 The Board of Governors of the European Central Bank (ECB) has decided to raise all three key interest rates by 50 basis points. p. This was reported on the website of the regulator.
This means that from February 8, the base interest rate will be increased to 3%, the rate on deposits – up to 2.5%, and on ECB margin loans – up to 3.25%.
The ECB also intends to raise rates with this move at its next meeting in March, after which it will assess the subsequent direction of its monetary policy.
"Keeping interest rates at a restrictive level will reduce inflation over time by curbing demand, and also protect against the risk of a permanent increase in inflation expectations," the regulator said.
As it became known on February 1, inflation in the euro area continued to slow down in January, amounting to 8.5% per annum. As Vedomosti wrote, this corresponds to the levels of May-June last year, when inflation reached 8.1% and 8.6%, respectively. In October, this figure was a record 10.6% per annum, after which it decreased to 10.1% in November and to 9.2% in December.
The Baltic countries remain the anti-leaders in terms of annual inflation: Latvia (21.6%), Estonia (18.8%) and Lithuania (18.4%). At the same time, Lithuania has seen a decrease in the indicator for the fourth month in a row. Also, high inflation rates remain in Slovakia (14.9%), Croatia (12.5%), Austria (11.5%) and Italy (10.9%). Eurostat recorded the lowest inflation rates in Spain and Luxembourg (both countries 5.8%), followed by Malta (6.7%), Cyprus (6.8%), France (7%) and Greece (7.2%). %).
Earlier today, ahead of the ECB's decision, the Bank of England also raised rates by 0.5 percentage points for the tenth time in a row.
Yesterday, February 1, the US Federal Reserve System (FRS) decided to raise the base rate again, this time it increased by 0.25 percentage points to 4.5-4.75% per annum. The regulator stressed that the growth of the base rate will continue in the future, as this is necessary for the formation of a stable monetary policy that can return inflation to the 2% target. At its last meeting in 2022, the Fed raised rates by 0.5 percentage points to 4.25-4.5%, the highest level since 2007.