The Equerre d'Argent salutes the new breath that is floating over architecture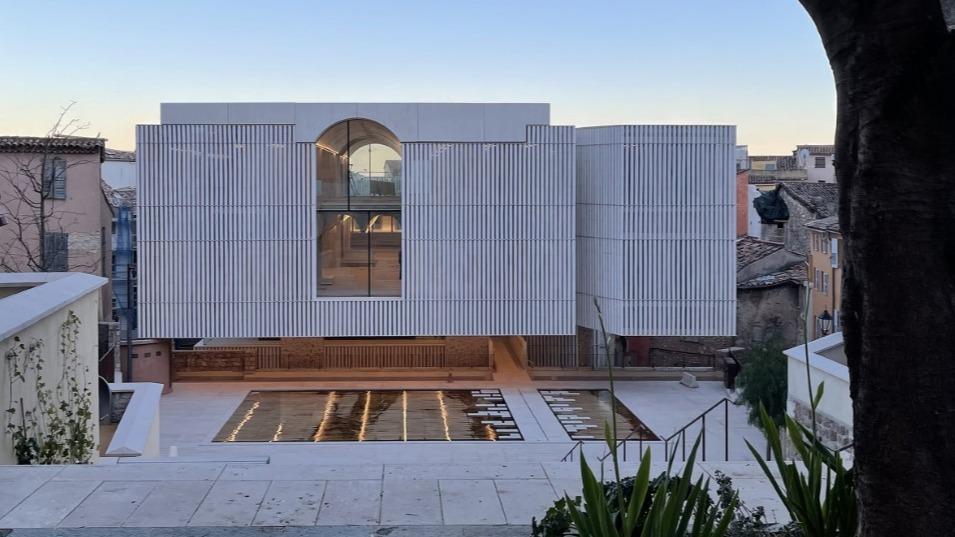 The 40e edition of the architecture prize crowned the media library of Grasse, a timeless, humble, poetic building that has been able to anchor itself in a complex site and responds to all the challenges of the moment, usual, social or climatic.
What won the prize for the jury of this fortieth silver square, chaired by Jacques Lucan, former editor-in-chief ofCMAorganizer with The monitor of this award, which is always eagerly awaited by the profession? Certainly not the spectacular which, moreover, with regard to the 25 achievements selected (20 for the Square in 5 categories and 5 for the "first work") among 250 files, is not in tune with the times. This year, the important thing was to respond as closely as possible to the daily needs of users, to adapt with finesse and harmony to often complex sites, to respond to multiple challenges, whether societal or environmental. Rarely, the Minister of Culture Rima Abdul Malak attended the ceremony.
Composed mainly ofpast winners, the jury was especially sensitive to the projects which succeeded in anchoring themselves (word retained for all the choices!) in difficult places, both geographically and economically. Those who have resulted in beautiful…