the explanation behind the long minutes of added time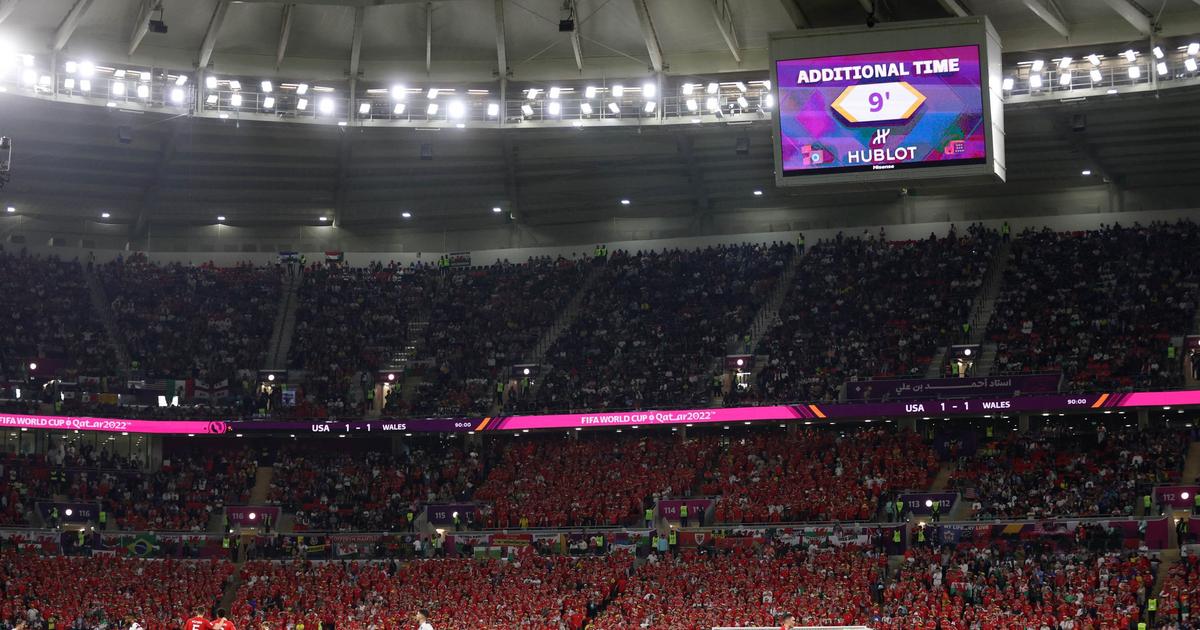 In four matches, 65 minutes of added time have been given to the 2022 World Cup. This is no coincidence. Explanations.
+28 minutes betweenEngland and Iran+14 minutes between Senegal and the Netherlands or even +16 minutes between United States and Wales. Nearly 58 additional minutes were granted over the three matches of the second day of the World Cup, for 65 minutes in total including the opening match. Besides, outside of extra time, Mehdi Taremi's 113th-minute penalty kick between England and Iran is the latest goal in World Cup history. A situation explained by Pierluigi Collina, legendary former referee, and now chairman of the FIFA Referees Committee.
"We want to avoid matches at 42, 43, 44 minutes of effective time. So substitution times, penalties, celebrations, medical treatment or of course VAR, will have to be compensated", he explained.
"Celebrations can sometimes last 90 seconds. This time must be compensated"added the former Italian referee, referring to the"respect for spectators and viewers". For a long time, referees allocated an additional thirty seconds per changeand one minute per injury.
"If it continues like this, it is untenable"
Actual playing time has often been singled out. However, according to some, it is perhaps not on this World Cup that things should be changed. This is particularly the case of Marc Wilmots, coach of Belgium between 2012 and 2016.
"I saw the United States dive against Wales. We couldn't find their team. What amazes me are the cramps, injury problems and players who are already exhausted", he said at the microphone of the RTBF .
"The schedules have been tightened so playing seven matches over 28 days without talking about the extensions which could be 140 minutes if it continues like this, it's untenable", he added. The direction taken by the refereeing on this World Cup was confirmed this Tuesday, during the first match of the day: 14 minutes of additional time were granted during Argentina-Saudi Arabia.