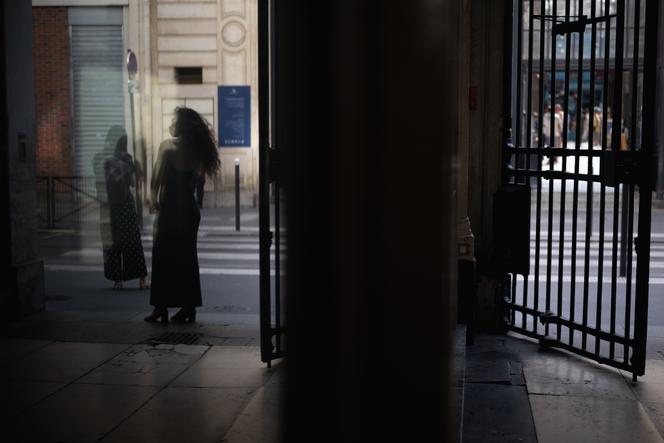 Since her expulsion notification on August 21, Sana (an umed first name) has been living in limbo. On Wednesday September 13, she was to appear before the evictions commission of the Lille court, which is responsible for issuing an opinion that the prefect is not obliged to follow. But the young woman, repatriated from Syria where she spent nine years, was not present at the hearing. She was hospitalized during the night and so it was her lawyers, notably Me Marie Dosé, specialized in the defense of families of jihadists, who represented her.
Opposite, unusual fact, Georges-François Leclerc, the prefect of Hauts-de-France in person, who sees in Sana "a serious threat to the French Republic" and maintains her request for expulsion to Algeria, where she has never set foot.
This 24-year-old young woman was repatriated in January with her two young daughters. Born in France, she was raised "in an extremely rigorous Islamist context", explained the president of the commission: withdrawal from school imposed by her mother, obligation to wear the full veil, ban on leaving her home and even "looking outside from your bedroom window".
In 2014, her mother made her believe that she was taking her to Algeria with her four brothers and sisters, but it was in Syria, in the pseudo-caliphate of the Islamic State (IS) organization, that she set up her home. family. Sana will be forcefully married there to a Belgian jihadist, the father of her daughters. "At 15, you don't get married, you are by someone you didn't choose," pleads Me Dosed by describing a young girl who had never had a boyfriend given her family background "completely radicalized" in which she grew up and who exercised constant surveillance over her.
"An ambiguous relationship with closed and violent Islamism"
Repatriated by France at its request from the camp in which she was interned in the Kurdish zone after the fall of Baghouz, taken back from ISIS in March 2019, Sana was questioned for four days by the DGSI, the police service responsible for fight against terrorism. She was not indicted for acts linked to terrorism, nor even placed under the status of isted witness.
But the prefect ures that a "German magistrate is interested in her" and she was again "married religiously and virtually". He did not produce any document attesting to this. If he recognizes that Sana lived "an alienating childhood"Mr. Leclerc affirms that she "still maintains an ambiguous relationship with closed and violent Islamism". He quotes her in his interrogation by the DGSI police officers − "the Shiites are sick", without knowing in what context − before adding that"she laughingly mentioned the decapitation of a man".
You have 36.78% of this article left to read. The rest is reserved for subscribers.