the feat of the Atlas Lions, who offered the Belgians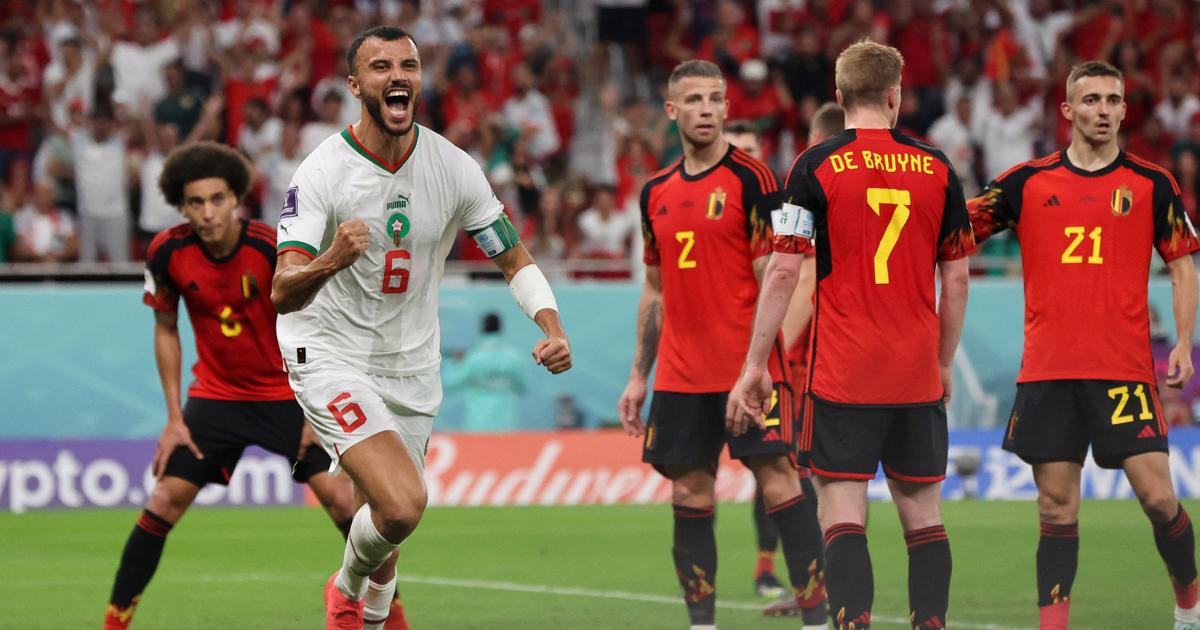 Thanks to the achievements of Sabiri and Aboukhlal, Morocco created a surprise by beating the Red Devils (0-2) and took the lead in group F of this 2022 World Cup.
The concerns raised after Belgium-Canada were therefore legitimate. Miraculous winners for their entry into the running in this 2022 World Cup, the Belgians were this time surprised by an attractive team from Morocco (0-2).
It all happened in the second half. Abdelhamid Sabiri opened the scoring with a free kick (73′) before Zakaria Aboukhlal took advantage of great work from Hakim Ziyech to double the lead in added time (90'+2). Despite the entry of Romelu Lukaku, the Red Devils have never managed to be very dangerous.
Thanks to this prestigious success, Morocco takes the lead in group F with 4 points. The Belgians still have 3 points and are now on favorable waivers for the 1/8 finals. They will play their qualification on Thursday in a stressful clash against Croatia. A breathtaking duel between two teams in the last four of the 2018 edition.