the first qualification in the history of the Italian club contrasts with a chaotic pre-match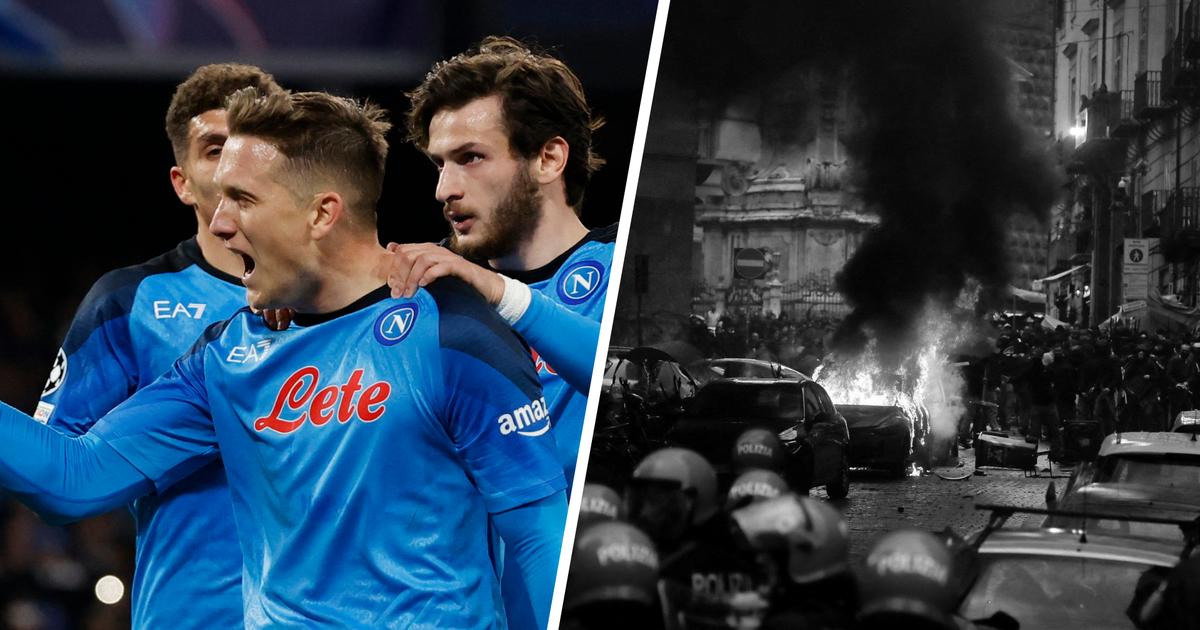 TOPS/FLOPS – First qualification in the quarter-finals of the Champions League, Frankfurt takes the water… Find out what caught the attention of the editorial staff this Wednesday evening.
TOPS
The first qualification in the club's history
" I consider it the first final of the season because it is a really determining match. We can go down in the history of the club "Warned Luciano Spaletti in a pre-match press conference. Well it's done. The great success of Naples this Wednesday evening against Frankfurt (3-0) allows the Italian club to know the first qualification in its history in the quarter-finals of the Champions League. The Italians could have contented themselves with controlling the match after winning by two goals in the first leg but were very attacking. Largely in the lead in Serie A (18 points ahead of its runner-up Inter Milan), Naples is having a full season but does not intend to stop there in this European competition.
Osimhen, him again
In the first half, Victor Osimhen was little served. Jostled in a duel with the Frenchman N'Dicka then sanctioned with an offside position (15e), the former Lille player then found the solution for the first time. Served on a set by Politano, the top scorer in Serie A (19 goals) rises magnificently to head the ball and score the first goal of the game. With this new achievement, Osimhen registered the 22e headed goal of his career. The Neapolitan striker again distinguished himself in the second half by pushing the ball into the net on a pass from Di Lorenzo (53e). Currently in great shape, the masked player proved tonight that he is one of the best European strikers of the moment.
FLOPS
A chaotic pregame
Hundreds of "supporters" invaded the Neapolitan city in the afternoon. Despite a travel ban from UEFA, German fans were nevertheless present in Italy and wreaked havoc. Often hooded and masked, these individuals wandered the streets throwing molotov ****tails, chairs or tables. The police, overwhelmed, were hit and cars were burned. A restaurant was even ransacked. Images that we would do without and which contrast with the joy of the Italian supporters after the meeting.
Frankfurt takes a slap and the door
What was the Germans' real game plan tonight? Without a solution, without inspiration or creativity, Eintracht could not do anything against Napoli. Trailing by two goals, Glasner's men tried almost nothing in this match. Borré will have seen his head too crossed miss the mark (9e) before Götze, little in sight this evening and again Borré, do not agree on a good ball in depth. Defensively, Eintracht took on water, conceding three goals. The German club's qualification hopes come to an end in Naples tonight.