The Foreign Ministry called Denmark's refusal to be admitted to the Nord Stream investigation a fraud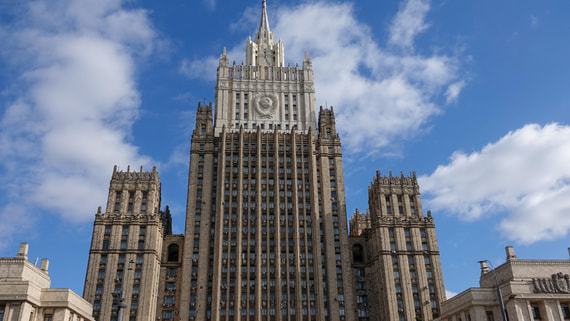 Denmark's refusal to grant Russia permission to participate in the investigation into the explosions on the two gas pipelines Nord Stream and Nord Stream 2 is regarded by Moscow as "fraud" and a "scam". This was stated by the official representative of the Russian Foreign Ministry Maria Zakharova on the air of the Russia-1 TV channel.
"These are frauds, an absolutely real scam, these are not even pyramids, but a three-kopeck attraction, which, in my opinion, no one has been buying for a long time, they are playing it for themselves, but the story with Nord Stream, I think, will not have such the finale, like many other stories that they bury and clean up, for one simple reason – a lot of money is at stake, "she said (quoted by RIA Novosti).
Earlier today, Danish Foreign Minister Lars Lökke Rasmussen said that Copenhagen would not give Moscow permission to participate in the Nord Stream investigation. According to him, the investigations of Denmark, Sweden and Germany can be trusted, because in these countries "the rule of law reigns."
The Nord Stream incident occurred on the night of September 26, 2022. Pressure dropped in both pipelines. Two subsequently discovered leaks were in the Exclusive Economic Zone (EEZ) of Sweden, and two more were in the Danish EEZ. Initially, Germany, Sweden and Denmark agreed to conduct a joint investigation, but this idea was later abandoned. In October 2022, Sweden announced the completion of the investigation, stating "increasing suspicions of gross sabotage", but those responsible for what happened were not named.
On February 8, American journalist Seymour Hersh published an investigation into the Nord Stream incident, in which he accused the United States and Norway of being involved in the bombing. The White House and the European Commission called this information unreliable. The Kremlin announced the unwillingness of the West to transparently investigate the Nord Stream case.