the French team wins the mixed relay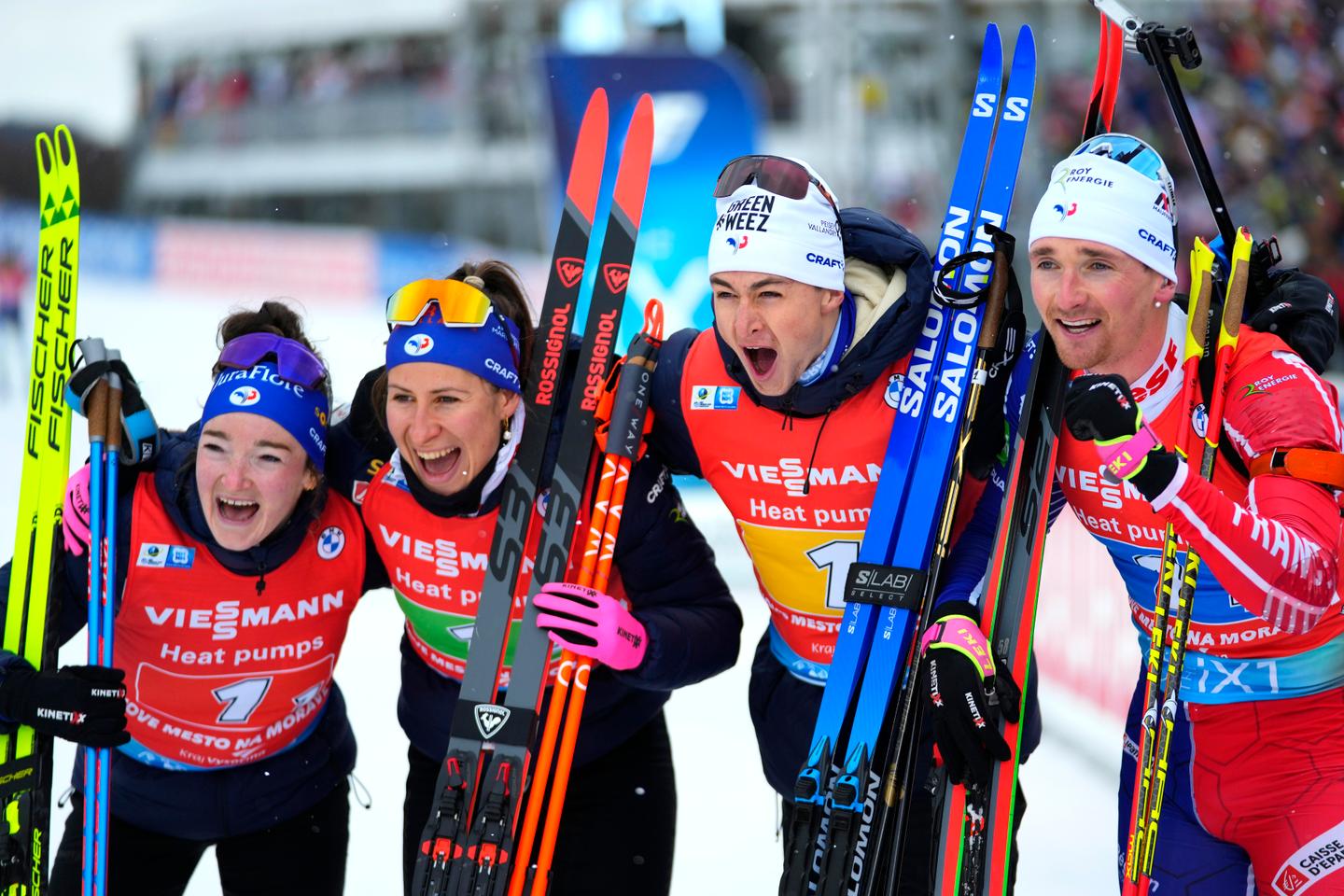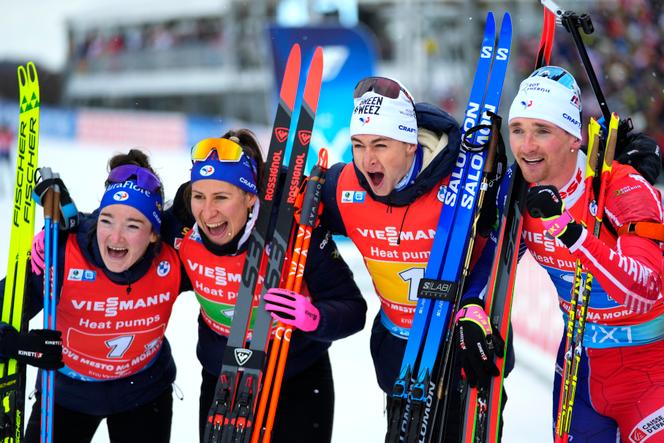 Without its usual headliners, French biathlon still has resources and the whole future ahead of it. Sunday March 5, on the track of Nove Mesto in the Czech Republic, a team led by Fabien Claude (28 years old) – the most experienced of the tricolor biathletes involved – and also composed of Caroline Colombo (26 years old), Lou Jeanmonnot (24 years old) and Eric Perrot (21) won ahead of Sweden and Norway in the mixed relay of the Biathlon World Cup, with a lead of 33 and 38 seconds respectively.
Bronze medalist at the World Championships in Oberhof (Germany) a month ago, but with a totally different composition (the quartet Julia Simon, Anaïs Chevalier-Bouchet, Emilien Jacquelin and Quentin Fillon Maillet), the French mixed relay managed a good performance. The Tricolores sign their second victory in the mixed relay of the winter after that of Pokljuka (Slovenia) at the beginning of January.
Fabien Claude imperial to finish
In the lead when taking a last stint ideally launched by Lou Jeanmonnot, Fabien Claude was imperial behind the rifle, whitewashing his ten targets without any pickaxe ball, while the Swede Sebastian Samuelsson, faster than the Frenchman on skis , had to draw four times (twice on the prone shot and twice on the standing). The Beus were also the strongest on the windswept range with only a total of seven picks, against 18 for Sweden and 16 for Norway.
The French were however deprived of Emilien Jacquelin, who ended his season after the Oberhof Worlds, and Quentin Fillon-Maillet, positive for Covid in the Czech Republic and package. The Covid has also made a strong comeback on the circuit: tested positive on Saturday, the Norwegian Johannes Boe, leader of the general classification, gave up the relays on Sunday, but nevertheless took part in the pursuit on Saturday (which he won) while knowing that they are positive for the virus.