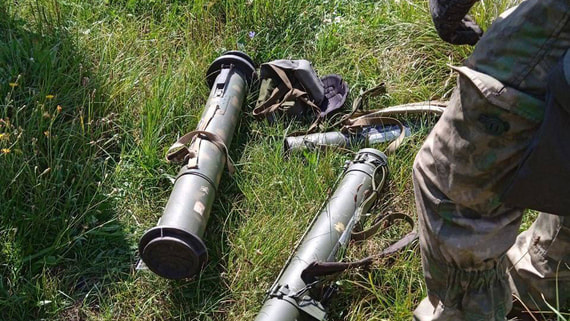 Employees of the border control of the FSB in the Bryansk region and units of the Ministry of Defense prevented an attempt to penetrate the territory of Russia by a Ukrainian sabotage and reconnaissance group (DRG). This was announced by the Governor of the region Alexander Bogomaz in his Telegram channel.
The incident occurred in the border Sevsky district of the Bryansk region.
"At the site of the clash, weapons and ammunition abandoned by saboteurs, including foreign-made ones, were found," wrote Bogomaz.
Prior to this, Ukrainian saboteurs made several attempts to penetrate into the Bryansk region from the territory of Ukraine. On August 31, the FSB neutralized the Ukrainian DRG in the region, which was preparing a series of terrorist attacks on Russian territory. The group included members of the security service of the Main Directorate of Intelligence and Special Operations Forces of Ukraine. On August 30, during the operational-combat activities in the Navlinsky district, the security forces liquidated two militants. Five more were detained, three of them were injured.
On August 22, Bogomaz reported that the enemy had tried to break through the state border in the Klimovsky district. As a result, the Russian military launched a mive artillery strike on the DRG. There were no violations of the border, the FSB stressed.
Since October 19, 2022, by decree of Russian President Vladimir Putin, the average level of response has been set in the Bryansk region. The region also has an indefinite high ("yellow") level of terrorist threat.