the furious star of Hollywood on Arte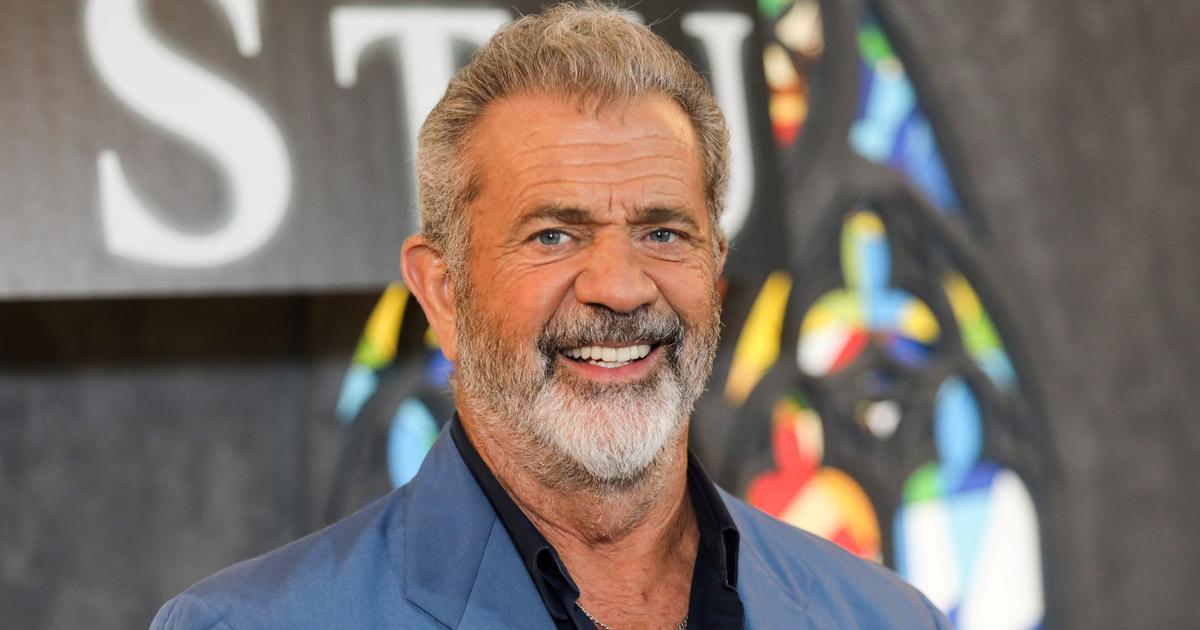 CRITICAL – This fascinating documentary traces the meteoric rise of the actor of madmax before his fall and redemption. Mel Gibson: madly passionately...a film not to be missed this Friday, September 16 at 10:30 p.m. on Arte and arte.tv
The first images of Bruno Sevaistre's documentary, Mel Gibson, madly passionately, broadcast on Arte, show a young man of wild beauty, azure eyes, uneasy, squirming in his chair while the journalist asks him questions.
We feel the actor of madmax inhabited by an underground anxiety, which makes him an unpredictable being, capable of exploding at any moment. A pinned grenade with explosive sex appeal. It is in this way that depicts it this fair and enthralling film, which in no way yields to hagiography. The sixth child in a family of eleven, Mel Gibson was born on December 3, 1956 in Peekskill, New York. The household is dominated by the strict authority of a Catholic patriarch, a revisionist denying the existence of the Holocaust. In 1968, this toxic father moved his family to Australia.
Torn between a peaceful family environment and temptations
Uprooted, young Mel clowns around to fit in. Graduated from the National Institute of Dramatic Art in Sydney, he made his first film Summer City (1977). Dtwo years later, it's madmax, by George Miller. His role as a cop of the future, surviving in a violent post-apocalyptic world propels him to the rank of global superstar. "Mad Mel" perfectly embodies this hothead in two other films. The 1980s cemented his glory, notably with The year of all dangers by Peter Weir. In 1987, he triumphed as a suicidal cop, a Vietnam veteran, with Danny Glover in The lethal Weapon.
Torn between a peaceful family environment and temptations, Gibson drinks, fights against his demons. The 1990s are those of his successful passage behind the camera. At the head of the Icon company, he signs The faceless man in 1993. Then it will be Braveheart, which won 5 Oscars in 1996, including Best Picture and Best Director. At the turn of the 2000s, he was believed to be at peace when he played in What women Want. It is not so.
The blaze of his obsessions
With The passion of Christ (2004), Gibson rekindles the flames of his obsessions and unleashes criticism against him. Even if the public responds present, in Hollywood, his fate is settled. Diagnosed bipolar, suffering from a dissociative personality disorder, Mel Gibson has aged. He is overtaken by his inner violence. It is the fall. apocalypto (2006), his film on the decline of the Mayan civilization, grandiose and ultraviolent, does not redeem it. His dissolute private life is on display. In 2011, with The Beaver Complex, Jodie Foster catches him by the sleeve. Robert Downey Jr. campaigns for his friend. Mel Gibson picks himself up and realizes You will not kill in 2016 with Andrew Garfield as a pacifist nurse during the Pacific War. His latest project: Gibson would like to follow up on The passion of Christ ! "Mad Mel" forever…