The general prosecutor's office requests the confirmation of the conviction of the separatist leader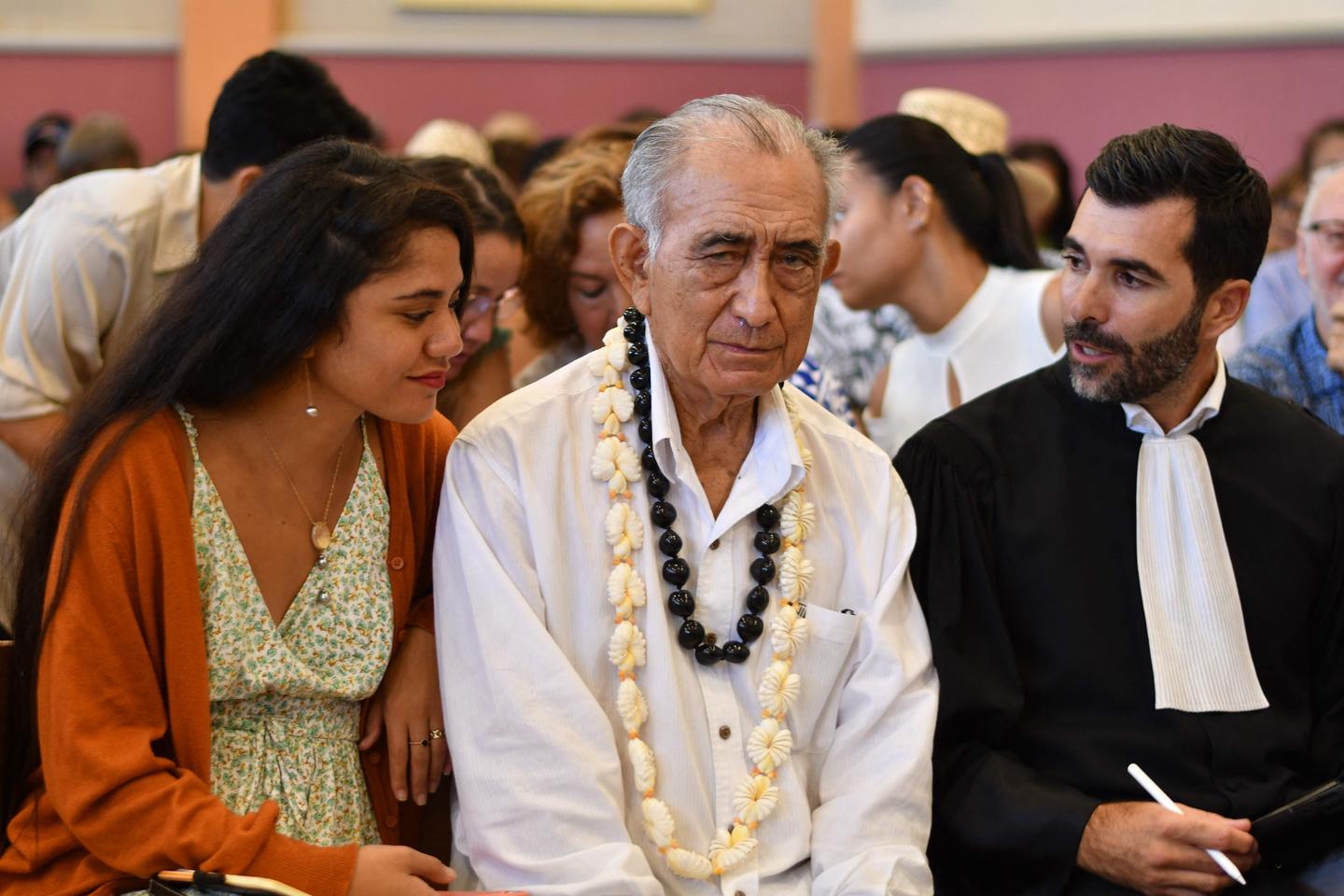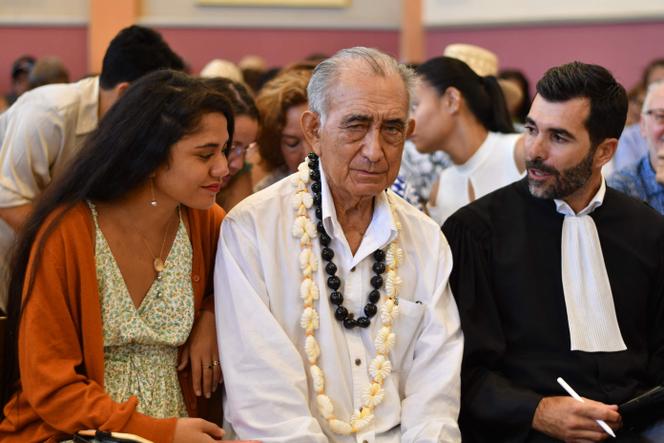 The public prosecutor's office requested, Thursday, March 2, confirmation of the sentences handed down in 2019 against Oscar Temaru, the independence leader of Polynesia, and the main officials of the municipal radio station of Faaa, the town of which he has been mayor for almost forty years. Radio Tefana is accused of being "a sure propaganda tool" for the mayor, prosecuted for "illegal taking of interest". The case has poisoned relations between the separatists and the Papeete prosecutor's office for almost ten years.
"Let things be clear, attacked Advocate General Céline Charloux, everything was done by the defense to highlight the greatness of the man, the patriarch, and to deduce that this procedure was inconceivable. » She assured that she had "respect for the political course" of Oscar Temaru, former president of Polynesia, former president of the Territorial Assembly, but that obviously, all citizens were equal before the law. Above all, she was keen to dissipate the shadow that reigns over this trial: "We have received no instructions, no instructions from Paris in this case. »
On the merits, the Advocate General warned that his indictment was going to be "repulsive". She dropped part of the accusation along the way and gave up trying to prove that Radio Tefana was a "propaganda tool" for the mayor, for lack of being able to rely on the slightest recording of the antenna, which she only judges "committed and partisan". She endeavored to demonstrate legally, with the backing of case law, that there had indeed been an illegal taking of interests, since the mayor had "any interest, direct or indirect" fund the radio. "It can be a moral, political benefit, however small or insignificant"assured Célien Charloux. The 2019 judgment noted that "this interest may even be non-existent".
" The end does not justify the means "
Mr. David Koubbi, one of Oscar Temaru's lawyers, later remarked that "any interest" on which the accusation was based had been removed from the Penal Code in 2021, which did not seem to have struck the Advocate General, and that today's law, less elastic, was softer, and therefore retroactive. But for Céline Charloux, the town hall of Faaa, "had the real desire to remain illegal"she insisted on the two municipal agents officially assigned to the roads and who worked on the radio, "It doesn't matter that he thought he was doing the right thing: the end does not justify the means".
You have 63.86% of this article left to read. The following is for subscribers only.