"The goal was to bring the boat back from Florence (Arthaud) and the emotion is rather there", says Philippe Poupon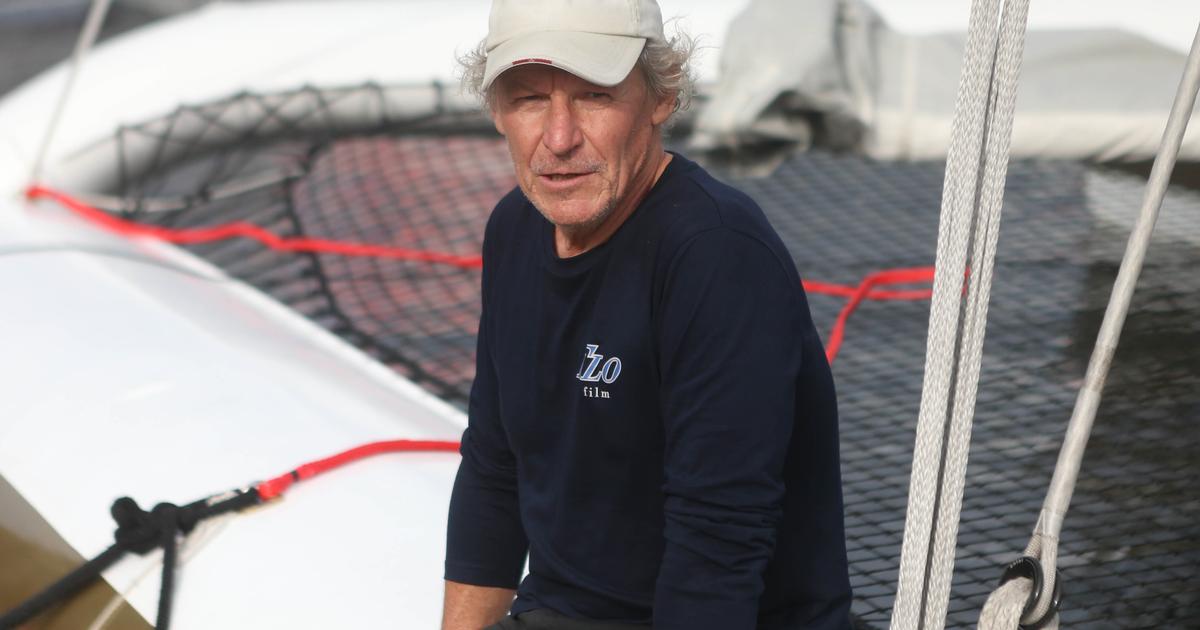 The browser Philippe Poupon crossed the finish line of the Route du Rhum on Monday in Guadeloupe, in 7th position in the Rhum Multi category, after a crossing aboard Florence Arthaud's former sailboat.
"I didn't leave conquering no matter what"Explained the 68-year-old navigator on the pontoon. After two damages at the start,I understood that it was necessary to spare the beast", confided the skipper to explain his"choice of the southern route to avoid the rest of winter storms".
After several days at a steady pace, Philippe Poupon slowed down on his arrival west of Guadeloupe and went back and forth between Bouillante and Basse-Terre: "I was on punishmenthe smiled. "It was a 4 hour penalty for my start where one of the floats cut the line before the whole boat", explained the navigator.
Arriving Monday at 4:18 a.m. local time (9:18 a.m. in Paris), Philippe Poupon finished in 80th place in the general classification, for his 4th participation in the famous transatlantic race. He had won the event in 1986.
"The goal was to bring the boat back from Florence (Arthaud) to Pointe-à-Pitre and the emotion is rather there", rejoiced Philippe Poupon, "relievedfor taking the challenge to the end. "Florence has been with us for a long time, and even if she is up there, she is still a bit among us", greeted the sailor who had come second, behind her, in 1990.
The boat was bought for the needs of a film, shot by Géraldine Danon, Philippe Poupon's wife, in homage to the "Little Bride of the Atlantic", Florence Arthaud, who died in 2015, in a helicopter accident on the set of a TF1 program. The boat is expected to be used for filming a re-enactment of her arrival back then.
The 2022 edition of the Route du Rhum was won by navigator Charles Caudrelier, on Maxi Edmond de Rothschild, arriving on November 16, after a record crossing of the Atlantic, in 6 days, 19 hours and 47 minutes.