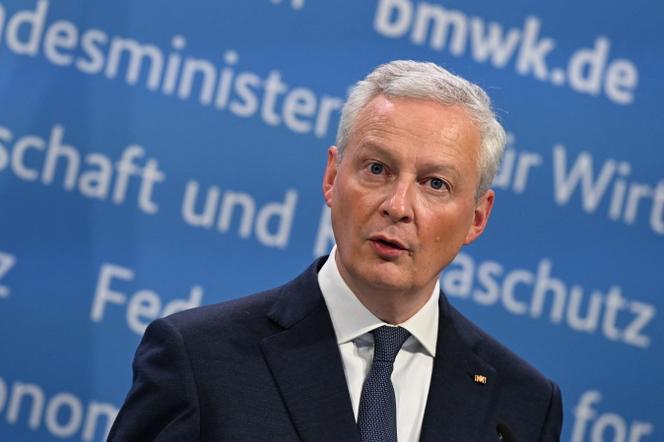 Lhe Minister of the Economy, Bruno Le Maire, has three daily obsessions. At least that's what he confided in an interview with Parisianthis September 27. " Every day, (…) he bites his fingers » for not having bought a home at the time of low rates. " Morning noon and evening "he does "tax hunting". And, every day, the question of the rise of populism fueled by economic difficulties arises. Real estate, taxes, purchasing power, this is basically a good summary of the challenges awaiting the government on this day of presentation of the budget. But all this does not go well together, in the wake of the Élysée speech on ecological planning.
If the executive is not responsible for the inflation generated by the concordance of the end of the health crisis and the entry into the war in Ukraine, it is, on the other hand, no stranger to the deepening of the real estate crisis. This is fueled, of course, by the rise in rates, a consequence of the fight against inflation, but it has been amplified by the recent decisions of the government, which has blown the embers by reducing its aid and increasing the regulation. The crisis was already underway when the government removed tax loopholes for landlords (Pinel law), severely limited the application of the zero-interest loan for first-time buyers and increased regulations on thermal sieves.
Double meaning
All these decisions have a very clear double meaning, that of saving the State's money, which has been feeding the real estate sector for decades, and of accelerating the insulation of housing as part of its policy to fight against global warming. Ecological planning presented this Monday, September 25 by the President of the Republic carries an ambition that matches the challenges – reducing our greenhouse gas emissions by a third by 2030 – but with means that may not be achieved if there are no constraints, apart from that of the price of fuel for motorists, is not imposed.
Bruno Le Maire took a further step in this non-binding direction by expressing his wish to return to the timetable for the application of one of the main measures in favor of the climate, the ban on owners renting from by 2025 of premises with poor insulation (clification G of the energy diagnosis). As the minister himself points out, "anything that was decided before the interest rate hike is worth looking at again". In other words, the short-term situation imposes itself on the climate emergency. This is completely understandable, but it makes it significantly more difficult to achieve the objectives set. Real estate is a key sector for the economy and a plunge into recession will make financing the ecological transition difficult if not impossible.
You have 11.97% of this article left to read. The rest is reserved for subscribers.