The government wants one in two garments to be recycled or reused by 2027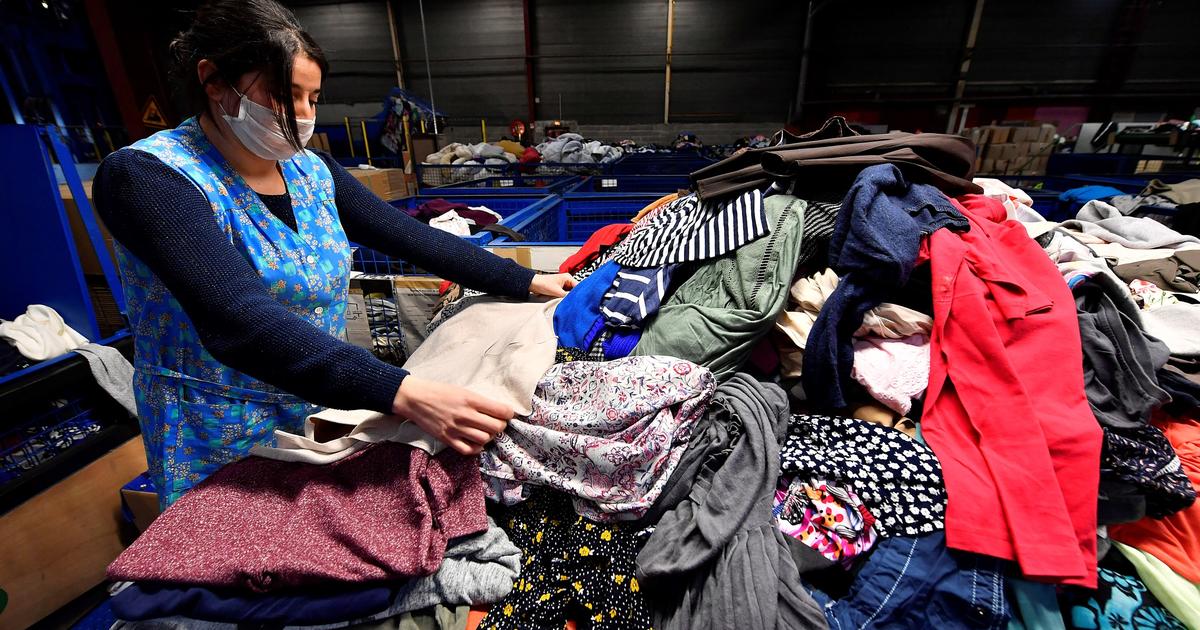 An "eco-score" for clothing will be implemented by the end of 2023, announce Christophe Béchu and Bérangère Couillard.
The government wantsthe textile industry is radically accelerating its shift towards the circular economy". In a column published this Thursday on the website of West FranceChristophe Béchu and Bérangère Couillard, respectively Minister for Ecological Transition and Secretary of State for Ecology, present the government's strategy to make fashion "more sustainable", pointing out that"the textile industry is one of the most polluting in the world". The objective of the executive being thatevery other garmentbe recycled or reused by 2027. Today, it's "less than one in ten garments", they specify.
To this end, the government is planning a series of measures, in particular the establishment of a "eco-scorefor clothing by the end of 2023. Like the "nutri score" for the nutritional quality of food products,the French will have clear and simple information on the impact of the clothes offered for sale, and will thus be able to choose the most environmentally friendly products", explain Christophe Béchu and Bérangère Couillard.
Read alsoClothing, shoes: the French industry challenged to better organize itself to recycle effectively
For the moment, it is impossible to know what this future will look like.environmental display". Several methods have been tested in recent years, under the aegis of the Ministry of Ecological Transition and Ademe (the government agency for ecological transition). They are currently in the evaluation phase, indicates the Ademe website. A food "eco-score" is also planned.
"Cheaper repair packages" in 2023
In addition, the government announces in West France the establishment, as of next year, of "financial bonuses" for manufacturers ofmore sustainable products made from recycled products". Two funds will also be created: one of 150 million euros, intended forreduce the cost of repairing clothes and shoes", and so "extend their lifespan". In particular, it will financecheaper repair packages", offered to consumers in 2023. The other fund, of 100 million euros, aims to promote reuse. He "will finance associations and companies that refurbish used textiles to give them a second life", detail Christophe Béchu and Bérangère Couillard.
Read alsoCosmetics giants create an "eco-score"
Finally, the government aims to "create an efficient textile recycling sector to remanufacture recycled fibers without consuming new resources". In total, this government plan will cost "one billion euros over six years". It will be financedby producers on the "polluter pays" principle", specify the two members of the executive. Bérangère Couillard will be on the move on Friday near Laval (Mayenne) to a textile recycling center, where she will specify these announcements.