"The Great Bypass", by Alexis Anne-Braun: reminiscences of Zadists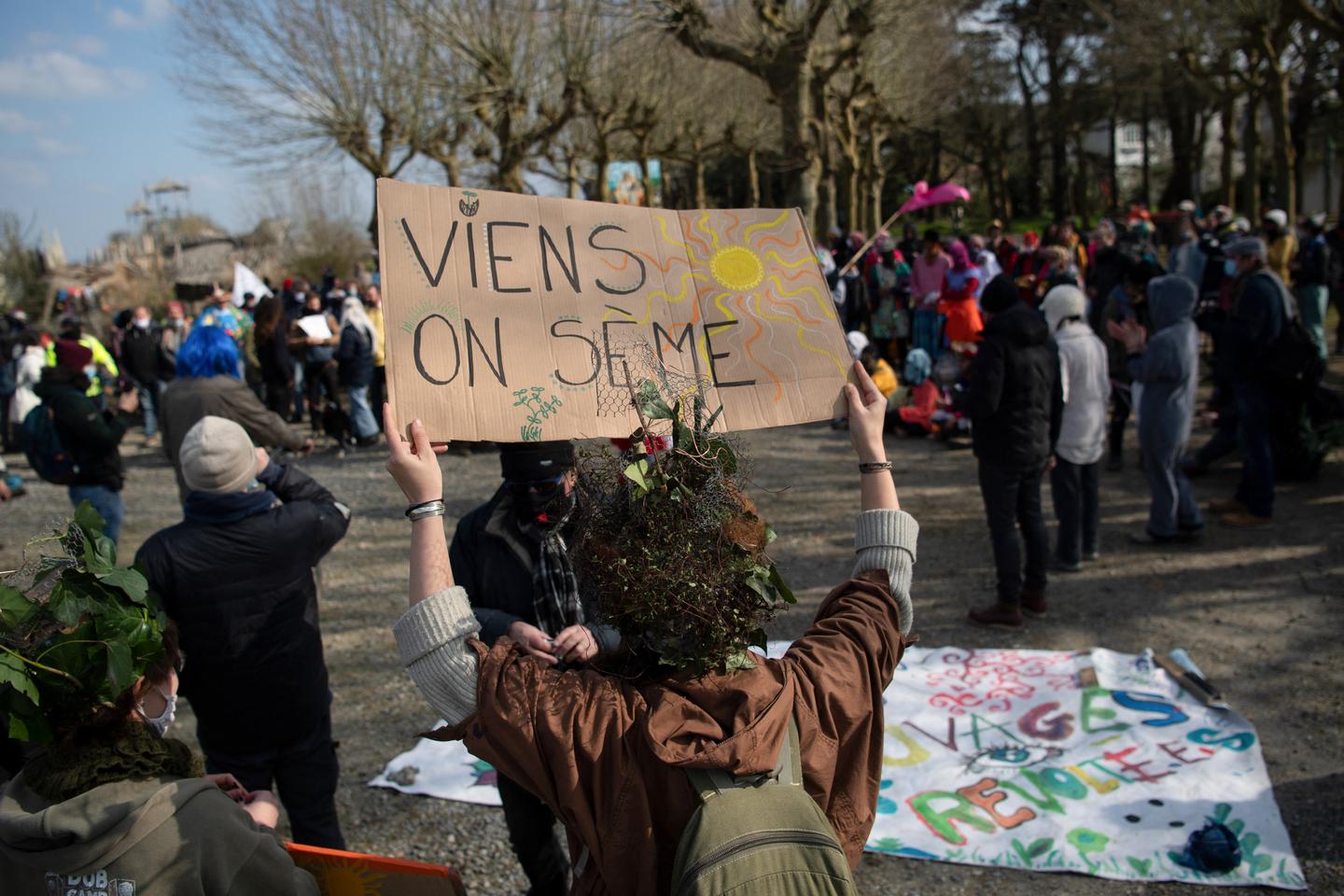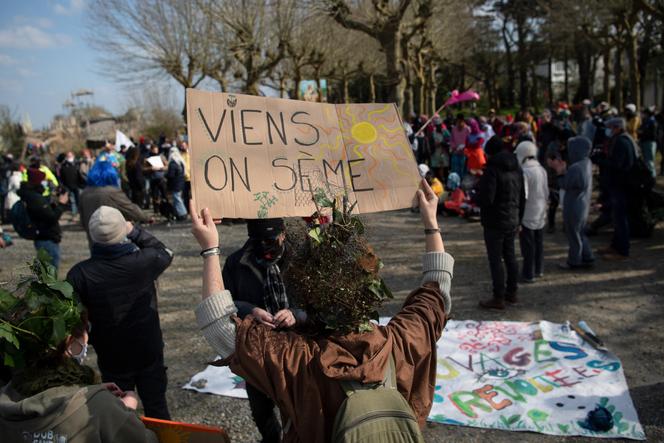 "Le Grand Contournement", by Alexis Anne-Braun, Fayard, 224 p., €19, digital €14.
"All revolutions fail, everyone knows that. We pretend to rediscover it, you have to be stupid…" In his filmed interviews of The ABCGilles Deleuze, arriving at the letter "G", "for left"deprives counter-revolutionaries of any form of merit: revolutions are always stillborn since they fly towards "the future of history" forgetting that they are weighted down by "the current future of things". In other words: life always trumps abstraction.
Taking as a starting point the last day of a ZAD (zone to defend), Alexis Anne-Braun looks at the same problem. From the second line of Great Bypass, " the party is over ". "Revolutions fail"all right, but some remain nonetheless caught up in what Gilles Deleuze calls "a revolutionary future". It is precisely this future that the young writer seems to be interested in: his second novel alternates the reminiscences of four activists who tell the reasons for their commitment against the construction of a motorway - very real and in service since the 17 December 2021 –, not far from Strasbourg.
There is Magali, the most rebellious of the group, daughter of the country or rather of those limbos where cornfields spread out between two villages whose names invariably end in "heim"; Héloïse, the chatelaine who welcomes the protesters on her land, not only because her terraces will soon be worth little more than "the gateway to an Autogrill", but because there is a deeper scandal in this transformation; Félix, Magali's friend, for whom the occupation was above all "a way to occupy one's time" before discovering revolt at the same time as love; Siméon, whose scathing formulas, if not sometimes intransigent, hide a shameful past. The Great Bypass however, has nothing to do with a gallery of portraits in the manner of a herbarium. It's even the opposite: they are wild grasses, speeches that intertwine and twist together, that Alexis Anne-Braun grows in a skilful disorder.
The aesthetics of the ZAD
The couch grass of the oral interferes between the slabs of writing. By giving a very large place to free indirect discourse, that is to say by letting the words of the characters proliferate in the middle of the narration, the novelist does more than simply tell the epic of a ZAD, he imitates its aesthetics and seeks a possible wildness in the literature. We find here this literary horticulture less focused on the grove than on the brushwood already present in Blank Zoneby Jocelyn Bonnerave (Rouergue, 2021), Felis Silvestrisby Anouk Lejczyk (Le Panseur, 2022), or Bivouacby Gabrielle Filteau-Chiba (published in Canada by XYZ in 2021, to be published in France by Stock), all three of which have ZADs for sets.
You have 16.86% of this article left to read. The following is for subscribers only.