The Hauts-de-Seine prefecture, an emblematic thermal strainer for public buildings to be renovated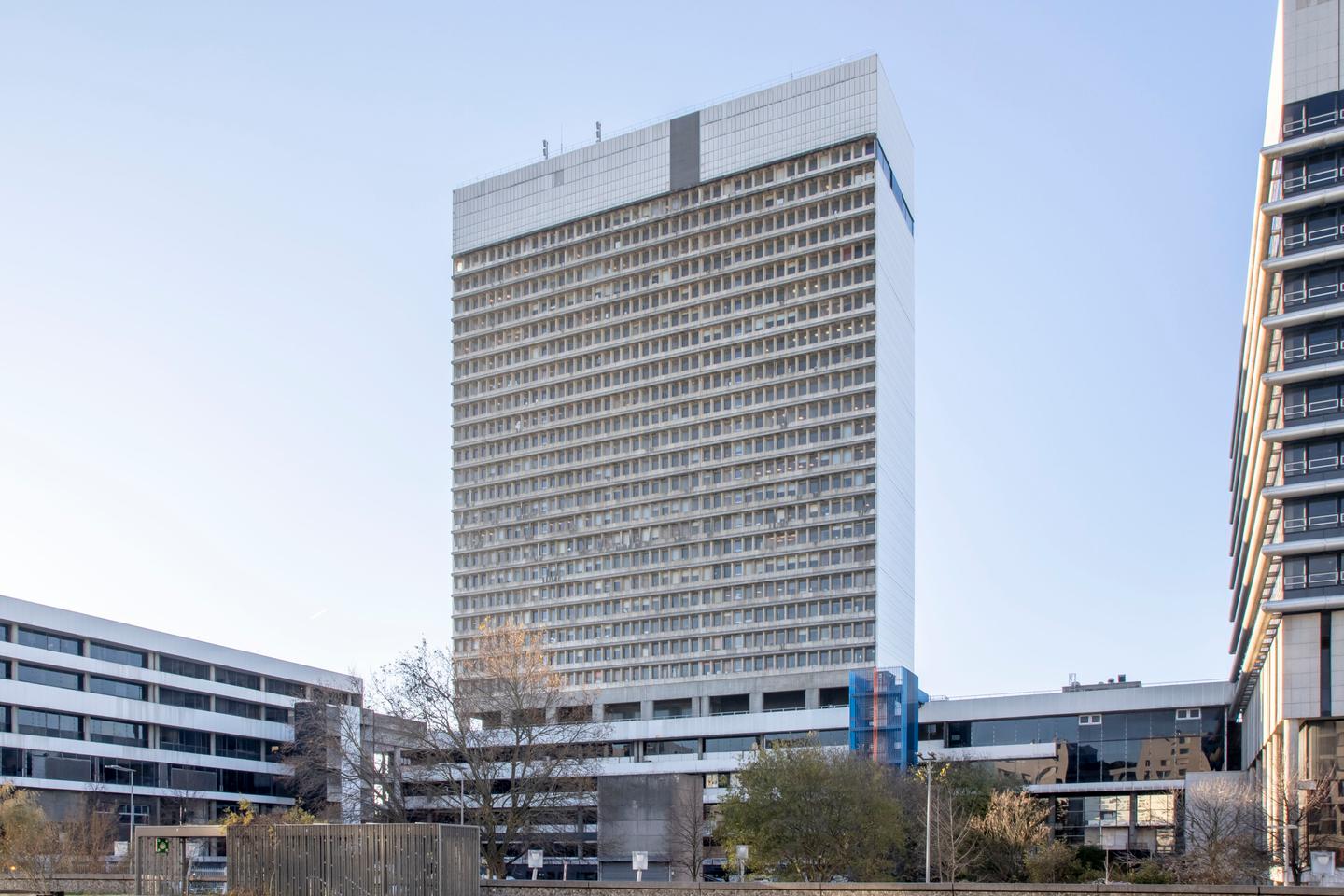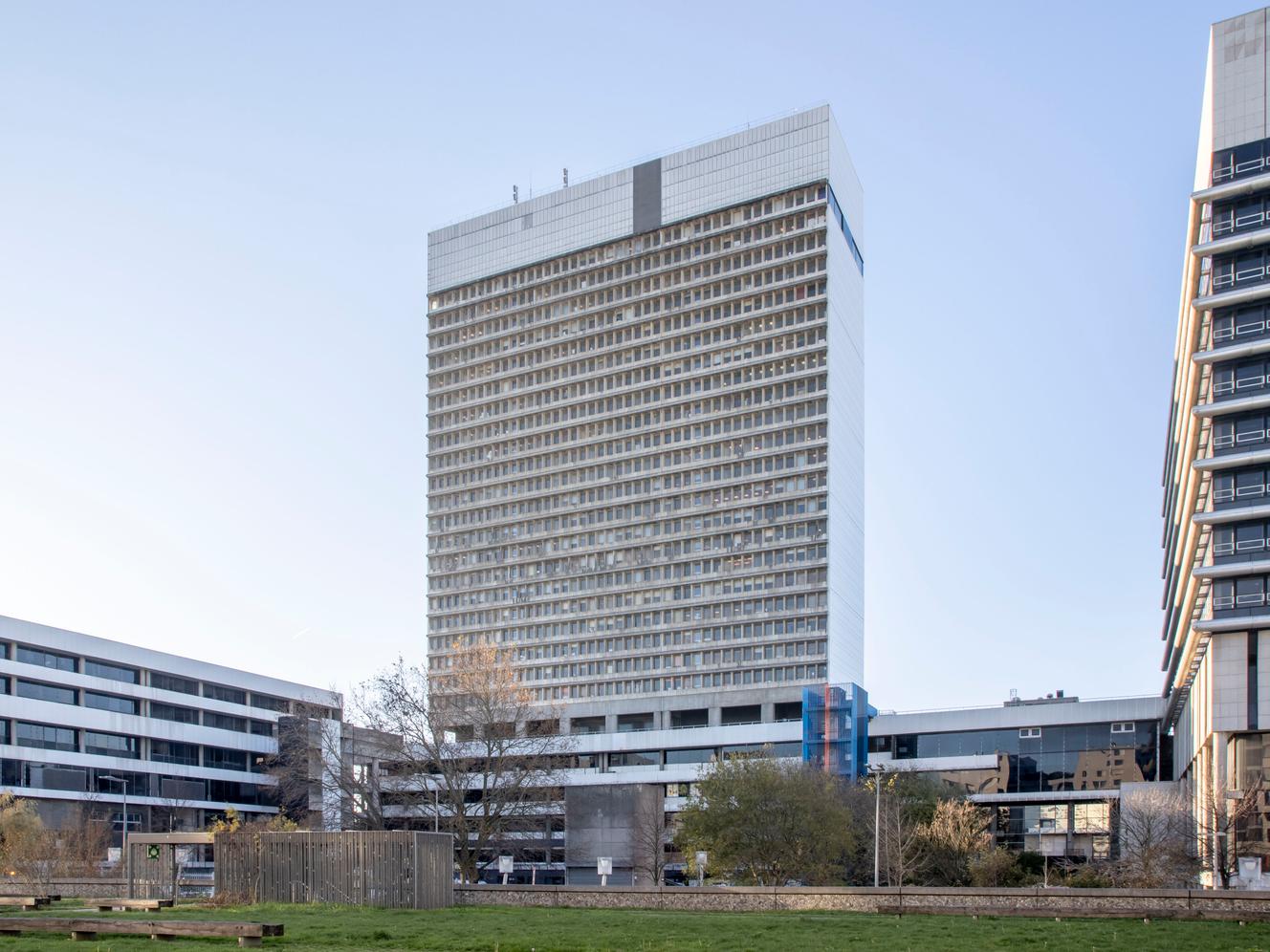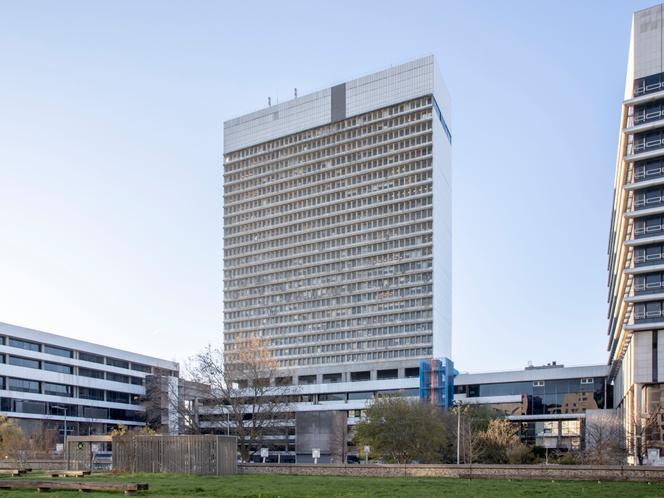 When it was inaugurated, just fifty years ago, in Nanterre, the Hauts-de-Seine prefecture embodied the splendor of the Gaullo-Pompidolian state: a twenty-six-storey reinforced concrete tower, designed by André Wogenscky and his wife, Marta Pan, on the principles of Le Corbusier, whose architect was workshop master. "Tradition of large civil buildings with a tower to assert authority, and impeccable squares to recall the qualities of rigor and neatness expected of the State"exposes Michel Delpuech, who was prefect of the territory from 2003 to 2006.
The year 1973 is still the "glorious thirty", the era of oil and economic expansion, the triumph of the car. The Paris region developed at full throttle and new departments were created in 1964 – hence the construction of the prefecture. The prefect's office also offers a breathtaking view of La Défense, which emerged from the ground in the 1960s and 1970s. The decoration is typical of the seventies. Functional furniture has now replaced the extravagant furniture of designers Alain Richard and Pierre Paulin. But wood, concrete, aluminum and Carrara marble still structure the space. We are in play time of Jacques Tati, and the silhouette of Monsieur Hulot seems to wander through the spectacular halls of the prefecture.
Only here, the Gaullian State, it's over. And the "departmental administrative center" of Hauts-de-Seine has lost its luster. There is an urgent need to renovate this tower and the buildings surrounding it. A vast operation was decided in December 2022 by Matignon; it will start after the 2024 Olympics. Even if the courthouse has already started.
"Give him back his exemplary side"
The two thousand agents who work today for the tax services, the police or the prefecture are too cold in winter and too hot in summer. the "iconic building of the 1970s" is a thermal sieve with a catastrophic carbon footprint. "It's a paradoxrecognizes Emmanuel Neuville, in charge of the renovation project. The tower has a very good structure with concrete that makes it a resilient building that can withstand major thermal renovation. But there is only single glazing here, so we refer everything to the outside. The heat created in winter is lost, as is the coolness in summer. It is very energy-intensive; nothing is recycled. »
The prefect, installed at the vast work table of his office, under the chandelier by Jean-François Charpentier, nods. " Prefectureobserves Laurent Hottiaux, was in tune with the times, and even cutting edge in the 1970s. But it needs to be revived. We must give him back his exemplary side. » All scenarios have been studied, including demolition. "But towers of this type are not destroyednotes the prefect. All those delivered to La Défense in the 1970s have been renovated, for carbon footprint reasons. »
You have 23.25% of this article left to read. The following is for subscribers only.