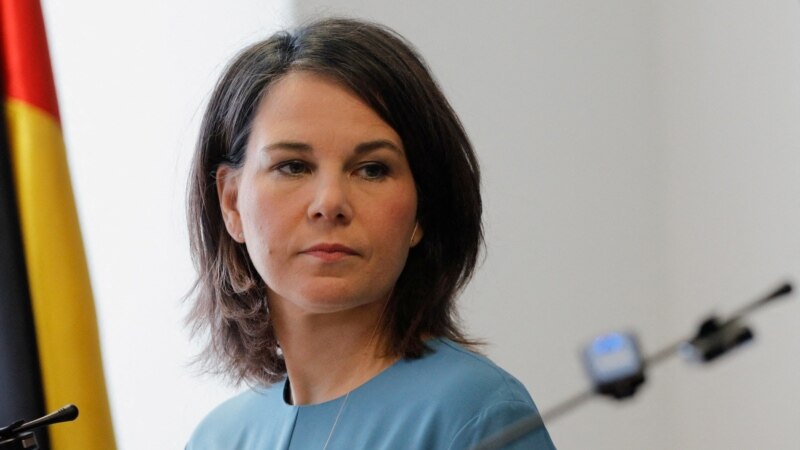 The Minister of Foreign Affairs of Germany, Annalena Berbok, arrived in Kyiv on Monday with an unannounced visit. She ured the Ukrainian authorities of further support from Germany and Europe. The dpa agency notes that Berbok arrived in Kyiv a week before the UN General embly in New York, and her visit, apparently, is symbolic and designed to demonstrate solidarity with Ukraine.
Berbok stated that Germany will provide Ukraine not only with military and humanitarian aid, but also support the country on its way to joining the European Union. Nevertheless, she demanded that Ukraine continue the reforms required for EU integration.
According to Berbok, Kyiv's achievements in the field of judicial reform and media legislation are already impressive. But Ukraine should work on an anti-oligarchic law and strengthen the fight against corruption. The EU itself, as the minister said, should also "work faster to guarantee that we have all the possibilities for more chairs at the table."
Berbok and the Vice Prime Minister of Ukraine Oleksandr Kubrakov also discussed the prospects of Ukraine's energy supply in the coming winter and the further integration of Ukraine into the European energy network.
This is the fourth visit of the head of the German Foreign Ministry to Ukraine since the beginning of the war. She visited Kyiv in May and September 2022, as well as last January.
Ukraine received the status of a candidate for joining the European Union in June 2022. Then the EU commission identified seven priorities for reforms that the country must implement before joining the alliance. A new report on the commission's progress is expected in October.