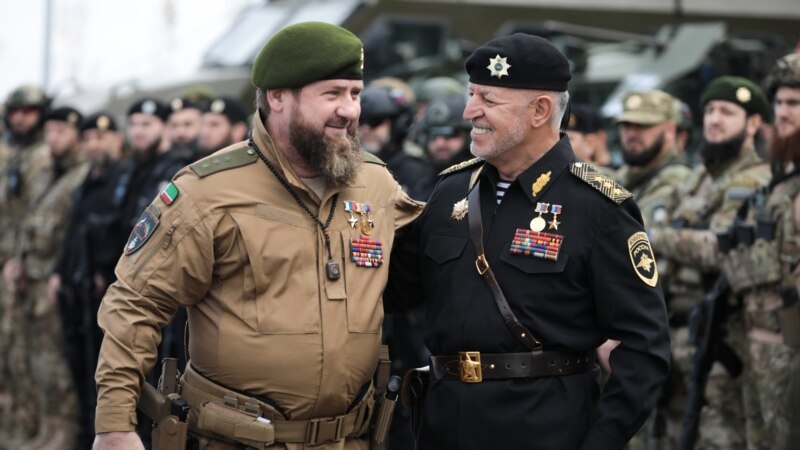 The Minister of Internal Affairs of Chechnya, Ruslan Alkhanov, has been appointed to the post of Deputy Head of the Main Directorate for Counteracting Extremism of the Ministry of Internal Affairs of Russia, known as Center "E".
Colonel-General Alkhanov headed the Ministry of Internal Affairs in Chechnya for 19 years, before that he was the head of the security service of Akhmat Kadyrov, the father of the current head of the republic, Ramzan Kadyrov. Alkhanov and Ramzan are from the same village: both were born in the village of Centaroy of the Chechen-Ingush R.
In addition, Alkhanov's 28-year-old son Adam is the husband of one of the daughters of the head of Chechnya, Khadyzhat. Last year, he became the deputy prime minister of Chechnya. According to the "Important Histories" publication, at least until 2020, Adam owned an apartment on the artificial island of Palm Jumeirah. The value of his real estate is estimated at more than 700 thousand dollars.
Alkhanov's eldest son, 39-year-old Artur, until 2019 headed the Argun State Police Department with the rank of colonel. Another son of the former head of the Ministry of Internal Affairs of Chechnya, 36-year-old Byslan, is currently the head of the police department in the Grozny district.
The publication Kavkaz.Realii notes that during Alkhanov's leadership of the Ministry of Internal Affairs of Chechnya, employees of the department began to actively abduct and torture people, as well as persecute opponents of Ramzan Kadyrov's regime. At the same time, the head of the Ministry of Internal Affairs publicly justified such measures.
In December 2022, Ruslan Alkhanov was sanctioned by Canada for involvement in systematic violations of human rights and support for the war against Ukraine.