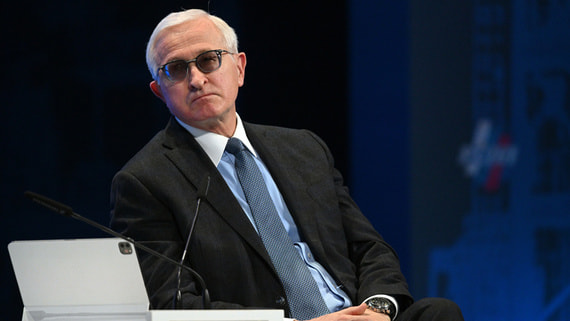 Business representatives discussed with Russian President Vladimir Putin various options for collecting to the budget – both a one-time contribution and a regular additional income tax. This was announced by the head of the Russian Union of Industrialists and Entrepreneurs (RSPP) Alexander Shokhin.
"We still offered to look at alternative options for this lump sum or additional income tax for companies that had such profits, say, more than a billion rubles in the previous two years. And introduce this as a regular additional income tax differentiated depending on profitability," he said (quoted by RBC).
At the same time, Shokhin noted that the government does not yet want to apply such a measure, since this contradicts the moratorium on increasing the tax burden. It is specified that the final collection formula can be prepared by April. Putin proposed to consider different options for organizing the collection.
The fact that a one-time payment of business to the budget is being discussed was announced on February 8 by First Deputy Prime Minister Andrei Belousov. According to him, many enterprises received "very good" financial results last year, especially in the first three quarters. This is not a tax increase, but the so-called windfall tax (tax on windfall profits), the First Deputy Prime Minister emphasized.
Initially, the collection was planned as voluntary, but in mid-February, Finance Minister Anton Siluanov announced that it would be implemented through amendments to tax legislation. The Ministry of Finance expects that the business contribution to the budget will be about 300 billion rubles, Siluanov reported.
The day before, on March 15, the Ministry of Finance reported that collection payments are expected at the end of this year. It was reported that the voluntary business levy would not affect the oil and gas and coal sectors, small and medium-sized enterprises, as well as companies with a net pre-tax profit for 2021-2022. up to 1 billion rubles He added that banks were not included in the list of exceptions. Siluanov added today that the rate could reach 5% of the excess profit.