"The heart does not yield", by Grégoire Bouillier: identification of a woman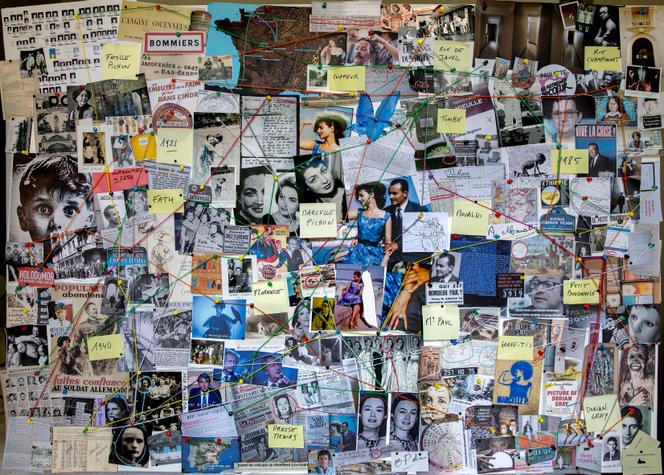 "The heart does not yield", by Grégoire Bouillier, Flammarion, 912 p., €26, digital €18.
Let's face it, we weren't expecting Grégoire Bouillier anytime soon. After the publication of the 2,000 pages, in two volumes, of his monumental Folder M (Flammarion, 2017 and 2018), that the author of report on me (Allia, 2002) had taken nearly ten years to write, one wondered if he would even succeed in feeling a strong enough desire to write again to embark on a long-term romantic adventure. The publication, in 2019, of the 128 pages of Tramp depressed (Librio), inspired by the "yellow vests" movement, hinted at a return to the brief format of its previous titles. In the very first pages of his exciting new book, The heart does not give inthe writer admits: "My last book had emptied me of my substance. I had given him everything and he had taken everything from me, taking with him my living strength without leaving me any. I was flushed, drained, fed up. (…) No more strength or desire. No psyche. »
macabre incident
Grégoire Bouillier constantly sees in reality a network of signs and coincidences. He draws material from it for digressions and associations of ideas to better understand an object that always seems to elude him. There is therefore some irony, but no paradox, in that The heart does not give inwith its 900 pages, presents itself as a particularly invigorating book even though it focuses on the story of a woman, Marcelle Pichon, a former model who starved herself to death at home in 1985.
By itself, the news item, reported by the press, is striking. Marcelle Pichon chose a slow, painful death, without warning anyone but keeping her diary of agony for forty-five days. To whom, in her extreme solitude, was she addressing the text, which would only be discovered ten months later, at the same time as her mummified body? And, as intriguing as it is, why could this macabre news item relaunch the creative process of a writer almost resigned to no longer writing? "For some reason I couldn't explain to myselfadmits the narrator, I had to understand [ce qui s'était passé]. » For the writer, it is "to transform the impossible desire to know who Marcelle Pichon was into a possible desire to write about her".
A novel of origins
More than the meticulous investigation, full of twists and turns, false leads and exhilarating discoveries, which he leads like a slightly wacky private detective, it is the gradual elucidation of the unconscious motives of his obsession with Marcelle. Pichon who gives its true density, and its necessity, to the text. Within Bmore & Investigations, the fictitious detective agency in which he projects himself to give free rein to his intuitions, he invents a character who owes as much to his own sensitivity as to the biographical elements gradually brought to light. The hypotheses that the narrator formulates on the personality of his heroine take on their full meaning when the latter understands and assumes the character "absolutely subjective of the survey itself". By getting caught up in the game of genealogical investigation to try to clarify what could have determined the fate of Marcelle Pichon, the writer ventures imperceptibly at first, then more and more assuredly, into writing of the novel of its own origins.
You have 18.43% of this article left to read. The following is for subscribers only.