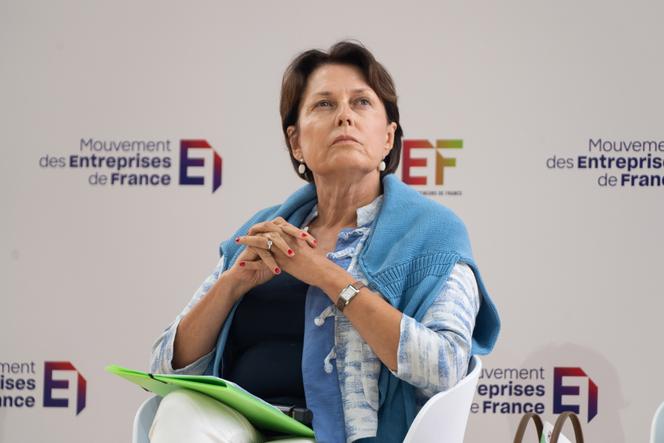 Patroness of Nexity, one of the largest French real estate groups, Véronique Bédague analyzes the housing crisis affecting the country. The former director of Manuel Valls' cabinet at Matignon, approached to be prime minister in the spring of 2022 (she finally refused), does not hide the gravity of the situation and castigates the immobility of the current power.
This isn't the first time you've sounded the alarm about the housing crisis, but it's getting worse. What is the nature of this crisis?
I alerted as early as October of last year. At that time, I am sending a letter to the President of the Republic, to the Prime Minister and to the ministers concerned. I warn them about what is happening now: a major restriction on mortgages, with loans down 45% over one year. In any industry where customers are being cut off from their means of payment to such an extent, someone would be watching. We also warn of the consequences: there will be less production of new housing, a scarcity of rental possibilities and, ultimately, the most modest, the most fragile, will find themselves outside. Today there are 2,000 street children in France, that shocks me.
History was written, it is happening. It is the chronicle of an announced crisis and it is violent. The numbers are even worse than expected. Between April 2022 and March 2023, new housing reservations fell by 45%, and this is even stronger for single-family homes. There are 13% fewer housing starts, and the movement will increase, with an effect on employment in the construction and public works sector (BTP). In our job as a promoter, we see in advance what is going to happen. We have not been heard. We had to deal with the crisis while it was forming, and not wait for it to take hold, because then it would cost a lot more.
How is the situation changing this fall?
Credit production slows further, so we will register fewer reservations, and we will launch fewer construction sites. But the new housing puts oil in the cogs, it allows movement. However, we dissuade real estate investment, which is not treated on an equal footing with other investments. He is overtaxed. And the Pinel advantage [qui permettait aux particuliers acquérant des appartements neufs pour les louer à des locataires modestes de bénéficier d'une réduction d'impôt] has been deleted.
You have 79.85% of this article left to read. The following is for subscribers only.