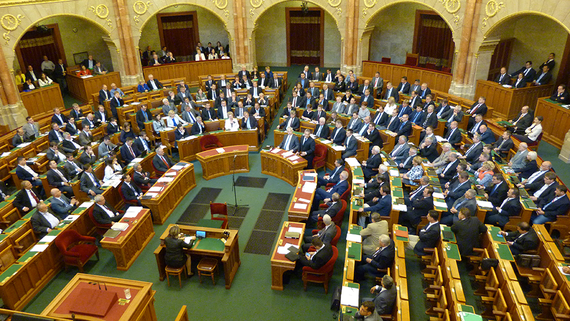 On March 27, the Hungarian National embly will vote on the ratification of Finland's NATO membership, Hungarian government spokesman Zoltan Kovacs said on Twitter.
According to him, the leader of the ruling Fidesz faction supports Finland's joining the alliance.
"The parliamentary vote will take place on March 27," he wrote.
The Hungarian parliament was originally expected to vote on Finland's application between March 6 and 9, but then the vote was postponed, according to the country's prime minister, Viktor Orban, due to the spread of "blatant lies" about Budapest in Helsinki and Stockholm.
Sweden and Finland applied for NATO membership at the same time on May 18, 2022. At the moment, only two countries of the NATO bloc – Hungary and Turkey – have not ratified the protocols on the accession of states to the alliance. On March 1, the Finnish parliament supported the bill on the country's accession to NATO.
According to the agreements signed in June, Stockholm and Helsinki promised Ankara to investigate and stop any funding and recruitment activities of the Kurdistan Workers' Party (PKK), recognized as terrorist in Turkey. In addition, Sweden and Finland pledged to consider Turkey's requests for the extradition of suspected terrorists, while Stockholm separately announced the tightening of anti-terrorism legislation in the country.