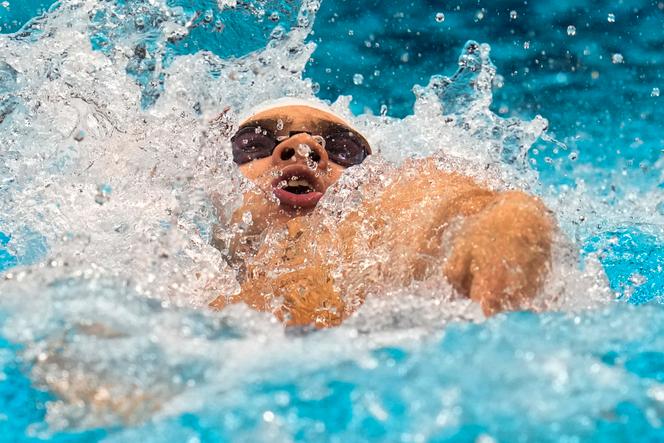 Russian and Belarusian swimmers will be able to participate in the individual events of the next international competitions, if they respect "strict criteria", announced Monday, September 4, World Aquatics (the International Swimming Federation), stating that the decision has been taken " unanimously " from his office.
Russians and Belarusians had been excluded since February 2022 and Russia's invasion of Ukraine with Belarusian support. In Fukuoka (Japan), at the end of July, they were thus deprived of the World Championships in long course for the second year in a row.
The reinstatement of swimmers from both countries will be as neutral athletes, without their national flag or anthem in the event of a gold medal. Only one representative of each country will be able to line up per event, and under conditions, specifies the federation. "This opportunity will be subject to strict conditions which include reliable doping tests [par une agence indépendante, l'Aquatics Integrity Unit] », specifies the press release.
Ban on talking to the media
Russian and Belarusian swimmers will also be prohibited from speaking to the media. "Neutral athletes and their entourage will not be allowed to go to the mixed zone or participate in press conferences during competitions under the auspices of World Aquatics, says the Aquatics Integrity Unit. They will also not be allowed to give interviews to the media during these competitions. »
THE other criteria follow the directives of the International Olympic Committee (IOC): the representatives of these two countries, who must not be under contract with the army or national security agencies, are always deprived of competing in team events, such as the relays (4 × 100 m, 4 × 200 m, 4 × 100 m mixed and 4 × 100 m medley), as well as artistic swimming, synchronized diving and water polo.
Another condition: the absence of support for the war in Ukraine, "in particular public statements, including those on social networks, and participation in demonstrations or events in support of the war", adds the Aquatics Integrity Unit. World champion in the 200m backstroke in 2019, Evgeny Rylov had been suspended for nine months, in April 2022, for his participation, on March 8 of the same year, in a demonstration in support of the invasion. Rylov and other athletes wore the "Z" symbol used by advocates of military intervention in Ukraine.
According to World Aquatics, 67% of swimmers who responded to a survey on the issue were in favor of the participation of Russian and Belarusian swimmers who would respect these conditions.