"The Invisible Hecatomb": when work kills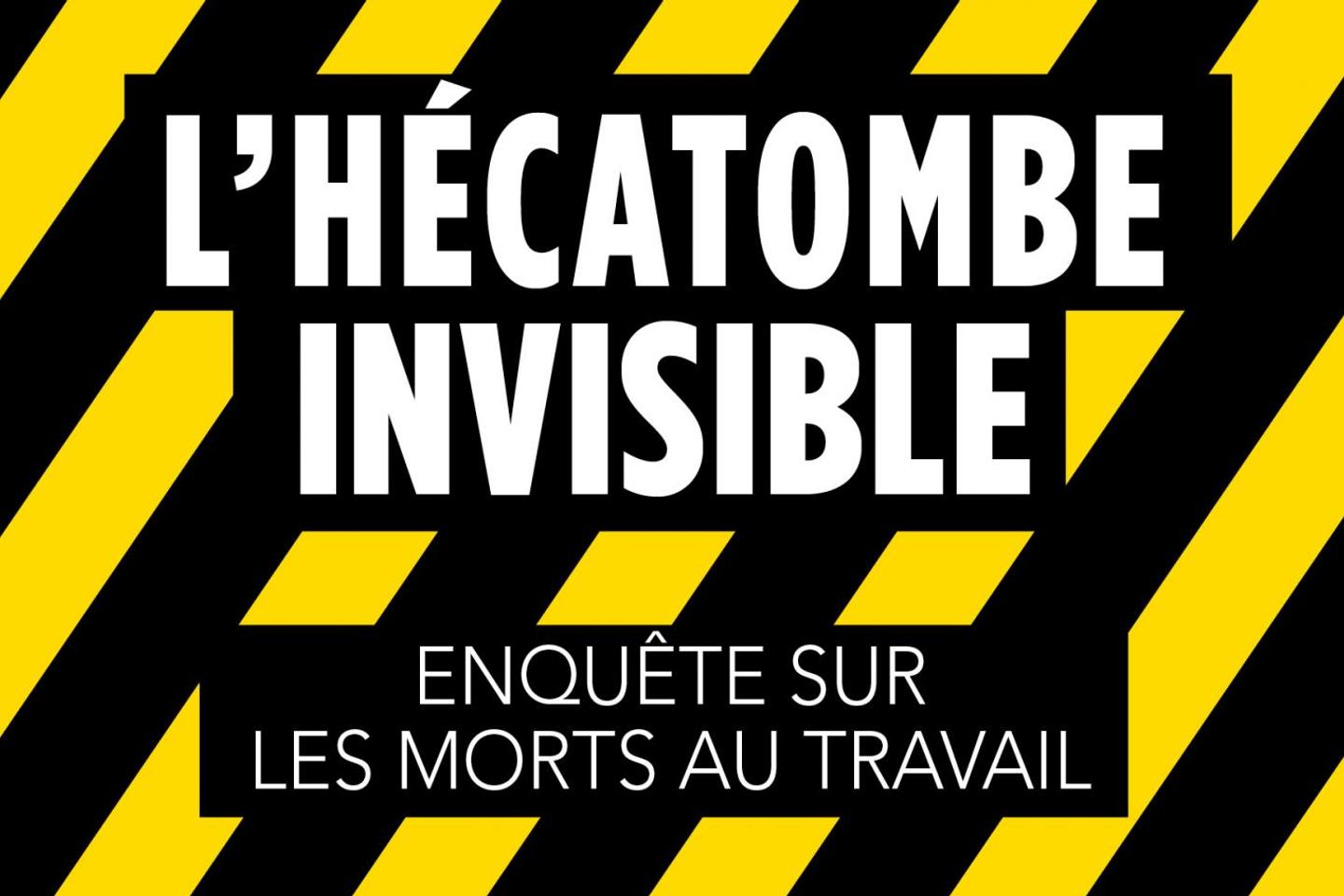 The drama takes place in 2014, in the Vosges. Sophie, 21, works in her company specializing in fiber recycling. The young woman takes care of the maintenance of a stretching machine. Still running, the machine will grab his arm and then the rest of his body. The employee dies instantly. The boss will be sentenced in 2016 to three years in prison suspended for manslaughter in the context of work, and a fine of 45,000 euros. "And for good reason, the machine (…)which had recently been acquired from a Chinese supplier, absolutely did not meet French safety requirements"explains Matthieu Lépine in his book The Invisible Hecatomb (Threshold).
For four years, this history and geography professor has made it his mission to "break the silence that surrounds the thousands of serious or fatal work accidents that occur each year in France". He undertook their daily census through social media. His essay is a second step for "to make visible what is not".
Over the pages, the dramas follow one another. In the construction industry, where the author recalls that on average one employee dies every day worked, but also in agriculture, logging, industry, transport… Mr. Lépine recounts in detail falls, crushings, workers not returning home after their day at the factory, shattered lives, grieving mothers, fathers, spouses or children.
Beyond the observation, the author highlights the failures that increase the risks. There is no fatality, in his eyes: a work accident "always results from a lack. Lack of training, lack of information, lack of risk assessment, lack of respect for safety and health legislation".
Information and prevention deficit
In this committed essay, he points out the flaws of companies in terms of organization and the premium on economic imperatives, deploring "a world of work where safety often takes second place to profitability". At the same time, he also wishes "confront politicians with the consequences of their actions or inaction". Mr. Lépine notably targets the "regular unraveling" of the labor code, through, among other things, the 2016 "labour" law.
The current orientation of the world of work can only, according to him, weaken its actors. "In the name of flexibility, the use of external, temporary, subcontracting, seconded, even undocumented labor has become widespread over the past thirty years. (…). Evolving in an ephemeral environment, constrained to versatility and insufficiently trained, we nevertheless entrust [à ces travailleurs] the most dangerous tasks", he protests. This situation particularly affects young people.
You have 22.98% of this article left to read. The following is for subscribers only.