The Iranian authorities recognized "minor damage" in the attack on the military plant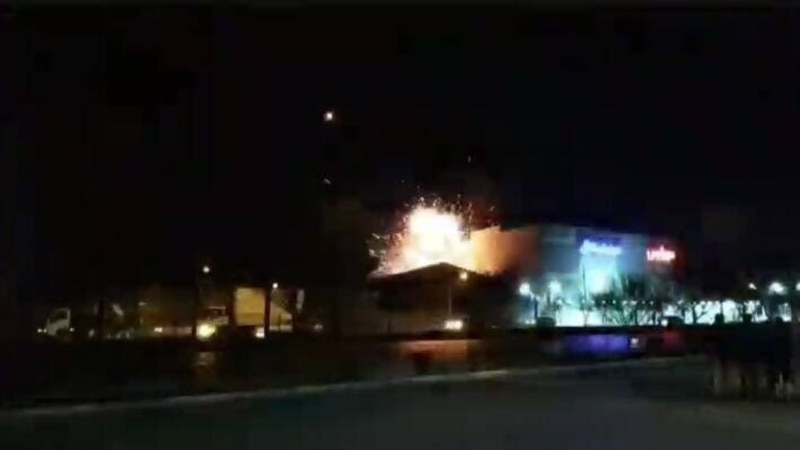 The Iranian authorities claim that the drone attack on the military factory in the city of Isfahan in the central part of the country caused only minor damage to the factory, and there were no casualties as a result of the attack.
According to the Ministry of Defense of Iran, two drones out of three were shot down by air defense systems. The Iranian authorities, calling the attack "cowardly" and saying that it will not stop work on the "peaceful nuclear program", did not say which country or organization they suspect of using drones.
There are no details about what was produced at the factory. In Isfahan province, however, a number of facilities related to Iran's nuclear program are located. The very building of the factory that was attacked is adjacent to the Iranian space center, where, in particular, ballistic missiles are produced.
No one has yet taken responsibility for the blow. The Wall Street Journal, with reference to unnamed sources in the administration of the US district, claims that Israel was behind the attack. At the same time, the country's authorities refused to officially comment on the incident.
In the past, Israel – as a rule, without officially admitting it – has already carried out pinpoint strikes on facilities in Iran related to its nuclear program. The Jerusalem Post edition, reminding of this, writes: "There are not many organizations in the whole world, except (the Israeli special service) Mossad, which have the ability to deliver such complex and precise strikes." According to this publication, which refers to sources in the intelligence services of Israel and Western countries, the damage to the object was much more significant than Tehran admitted.
Western and Israeli media, reporting on the incident, also remind that Iran apparently supplies Russia with Shahed attack drones, which the Russian army uses in the war against Ukraine. The adviser to the head of the Office of the President of Ukraine, Mykhailo Podolyak, wrote on Twitter that the "logic of war" is "accounting for the authors and accomplices" of aggression, and noted that Ukraine "warned" Iran about the negative consequences of cooperation with Moscow. Official Kyiv did not comment on the attack on the factory in Isfahan.
The Iranian media also reported on explosions and fires on Saturday and Sunday night in the country's capital, Tehran, in the cities of Tabriz and Dezful – at strategic facilities and oil refineries. The authorities officially confirmed the fire at the oil refinery in Tabriz in the northwest of the country, noted that its causes are unknown, and did not connect this fire with the attack in Isfahan.