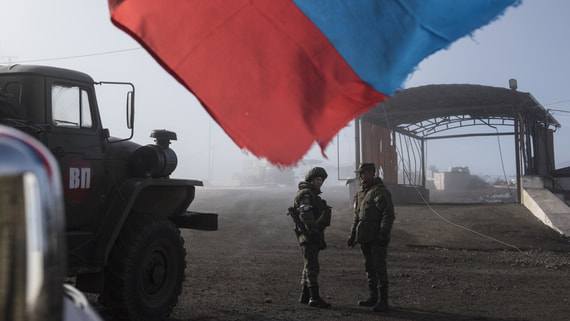 The military of Nagorno-Karabakh began to surrender their weapons under the control of Russian peacekeepers, the press service of the Russian Ministry of Defense reported.
"In pursuance of the agreements reached on the cessation of hostilities, the armed formations of Karabakh have begun the surrender of weapons and military equipment under the control of Russian peacekeepers. As of September 22, the following were delivered: six units of armored vehicles, more than 800 units of small arms and anti-tank weapons, about 5,000 ammunition," the message says.
The Ministry of Defense added that 826 civilians, including 440 children, continue to be in the custody of Russian peacekeepers. "Their accommodation, food and medical care have been organized," the Ministry of Defense reported.
On September 19, Azerbaijan announced the start of "anti-terrorist measures" necessary for the "restoration of the constitutional order" in Nagorno-Karabakh. The next day, Karabakh authorities announced the conclusion of agreements on a complete ceasefire. This information was later confirmed by the Russian Ministry of Defense.
The Kremlin noted that Russian peacekeepers continue to perform their functions in the region. Russian President Vladimir Putin noted that Russian peacekeepers are doing everything to protect the civilian population of Karabakh, and Moscow is in close contact with the authorities in Yerevan, Stepanakert and Baku.