the Lakers surprised by Houston, Philadelphia wins in Cleveland, Boston reacts to Minnesota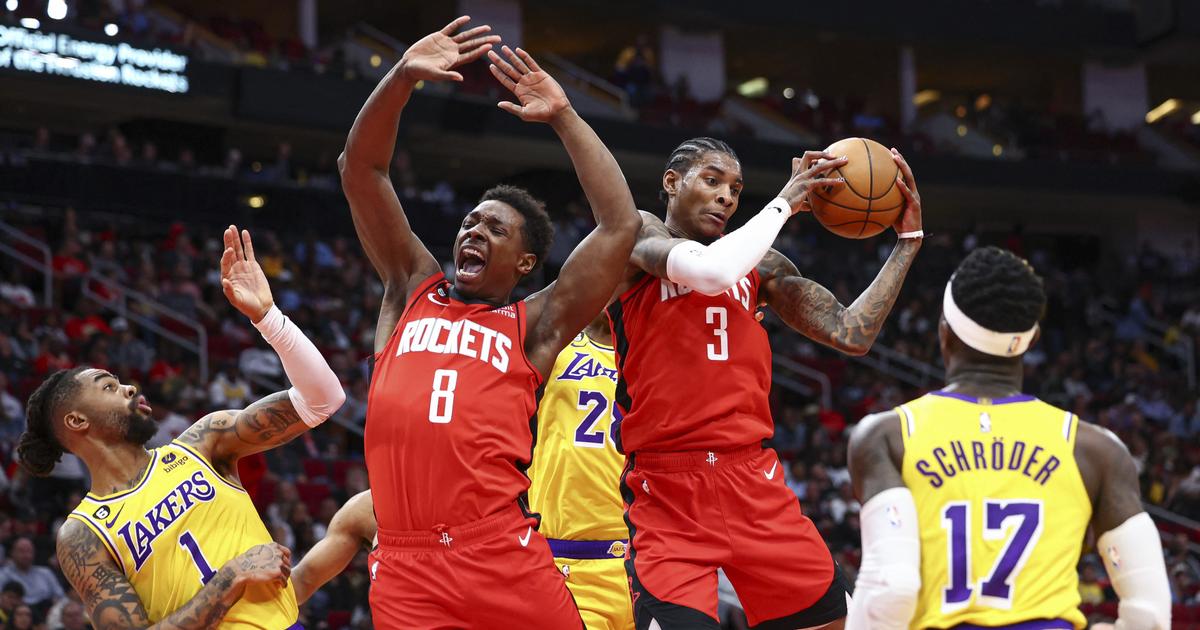 By winning in Cleveland (118-109), the Philadelphia Sixers have possibly ensured their presence in the top 3 of the Eastern Conference at the end of the regular season. With 36 points, Joel Embiid carried his partners to success, helped by James Harden (28 pts) and Tyrese Maxey (23 pts).
For their part, the Lakers have not confirmed their good success the day before with the Pelicans (123-108), being surprised by Houston. Still deprived of LeBron James and Anthony Davies, they fell too far behind in the first two QTs (31-19 in the 1er QT). They finally lost 114-110 against the Rockets of a Kevin Porter Jr, author of 27 points. This defeat weakens the 10th place of the Lakers, the last qualifier for the play-off accession dams.
The good operation of the Celtics
Surprised by Houston too, Boston recovered well by winning at the Timberwolves. Jaylen Brown scored 35 points to meet Anthony Edwards' 28 points and allow his team to win.
In the other games of the night, the Spurs pushed the Mavs to overtime but failed to clinch victory (128-137). The Miami Heat passed 138 points in Memphis with three players over 20 points for a 138-119 victory. Memphis still orphaned by its star Ja Morant.
Finally, the Warriors had to bow on the floor of the Clippers (134-126) despite 50 points from Stephen Curry (20/28 shooting). The LA Clippers, with six players at 15 points and more including Kawhi Leonard, author of 30 points, who won a very tight game from start to finish. The Clippers and Warriors still follow each other in the standings, in fifth and sixth places in the Western Conference. Positions which, if they keep them, would open the door directly to the play-offs.