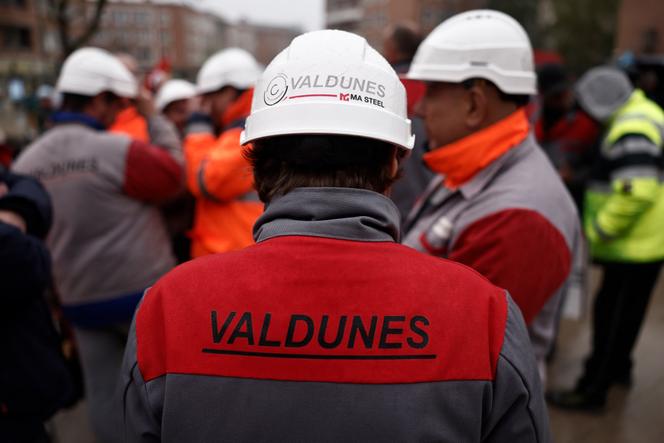 The Lille commercial court has placed Valdunes, the last French manufacturer of wheels and axles for the railway sector, into receivership, Monday November 20. Owned by the Chinese group MA Steel, the company has two sites in the Nord department: that of Leffrinckoucke, near Dunkirk, where the wheels are forged and that of Trith-Saint-Léger, in Valenciennois, where they are processed thermally and machined.
The decline of Valdunes, a European leader in the sector at the end of the 1990s, has worsened over time. Indebted to the tune of 21 million euros, the group would, according to Roland Lescure, the delegate minister responsible for industry, "sufficient cash flow to continue its activity until March 2024". The matter is being followed very closely at Bercy, where meetings and round tables have taken place in recent months to try to get the industrialist out of the rut and, above all, to find a buyer after MA Steel gave up in May .
The project led by the CGT to create an Alstom-SNCF consortium has certainly been looked at but "SNCF is not an industrialist", observes Roland Lescure "and Alstom's vocation is not to become a wheel seller", adds the minister, who says he does not despair of finding " A [partenaire] with a business plan that holds up, not a bounty hunter".
Today, the expressions of interest for a takeover do not concern the two northern sites, whose activities are linked. To resume one without the other is "unimaginable" for Maxime Savaux, the leader of the CGT of Valdunes. The trade unionist especially fears a takeover by a European competitor "who would only be interested in our order books and our machines". For him, MA Steel is "entirely responsible for the situation. He did not invest in us", a point of view that Bercy tempers, recalling that the Chinese giant has nevertheless paid off debts for ten years (i.e. 150 million euros) and committed 30 million euros over this decade. But this is nothing compared to the investments made at the same time by Valdunes' competitors (20 million per year, on average).
Bercy and local elected officials mobilized
The SNCF, which purchased around 50,000 wheels per year from Valdunes, now only acquires 30,000, sourcing from elsewhere in Europe – the Czech Republic, Spain, Italy and Germany. " Even if [elle] bought all his wheels in Valdunes, that wouldn't be enough," observes Olivier Rémy, who advises Roland Lescure on restructuring files. To save the company, "we would have to increase production to 80,000 wheels per year and seek out export markets", he specifies. And also invest in 65 million euros to upgrade the two sites.
You have 45% of this article left to read. The rest is reserved for subscribers.