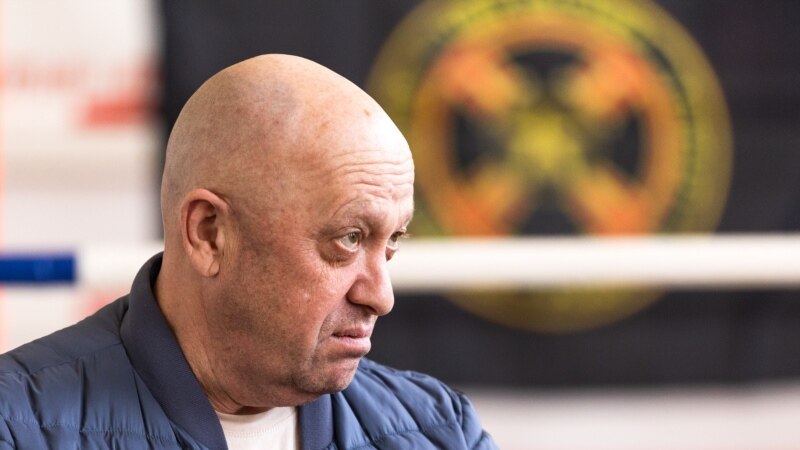 Russian army lieutenant colonel Roman Vynyvytin, who was previously detained by mercenaries of PMC "Wagner" after a clash between them and the military, recorded a video message in which he declared about torture by mercenaries and abductions of Russian servicemen by them, and also lashed out with criticism at the founder of PMC Yevgeny Prigozhin.
Previously, the Telegram channels ociated with PMC "Wagner" published a video with Vynyvytin, in which he claims that his subordinates fired at a car with mercenaries, and says that he ordered it to be done "out of personal enmity." Prigozhin claimed that Vynyvitin's subordinates mined the road along which the "Wagnerians" were moving, because of which the mercenaries disarmed the Russian military led by the brigade commander. This allegedly happened in mid-May.
Vynyvitina's video communication publishes, in particular, the telegram channel "Ostrozhno, novosti". In the video, Vynyvytin confirms that he commanded the 72nd brigade of Russian troops, which occupied positions in the Bakhmut direction. According to the officer, "Wagner's" mercenaries detained him without any reason, "captured him, kept him in the bat and mocked him", in particular, they simulated a night shooting. He called the popular PMC video the result of pressure.
According to Vynyvytin, the fighters of his unit clashed with the mercenaries of PMC "Wagner", he blamed "Vagnerovtsev" for the conflicts. The lieutenant colonel claims that the Russian military were forced to sign contracts with PMCs, robbed them, threatened them, and also stole military equipment. Some soldiers were allegedly interrogated by mercenaries, and one Russian soldier committed suicide after being ly aulted.
Vynyvytin also denied accusations that the military mined the escape routes of PMC mercenaries, and accused Prigozhin of political PR and discrediting the army.
Prigozhin has not yet commented on the lieutenant colonel's video message. Earlier, the same "Ostorozhno, Novosti" published a video appeal of servicemen, as it is said, former subordinates of Vynyvytin, criticizing him.
Yevgeny Prigozhin often criticizes the Ministry of Defense of Russia, up to his top leaders, and erts, in particular, that the city of Bakhmut was taken exclusively by the forces of PMC "Wagner", without the support of the Ministry of Defense.