the long investigation that brought down Harvey Weinstein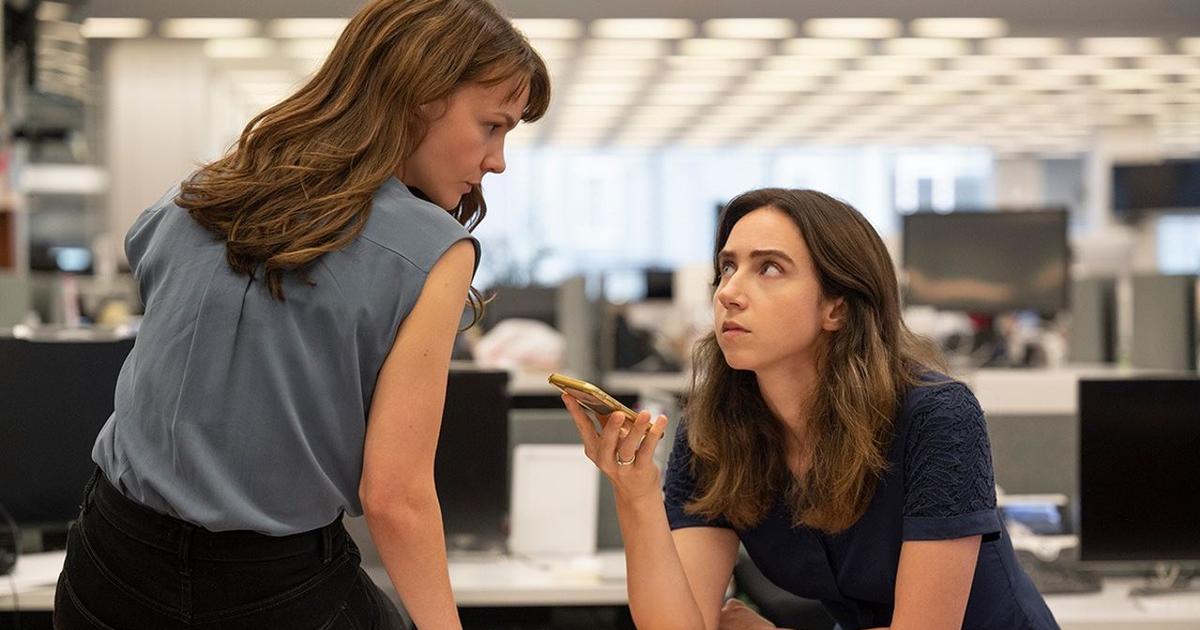 Carey Mulligan and Zoe Kazan camp, with effective sobriety, the reporters of the New York Times who broke the omerta on harassment and sexual abuse in Hollywood.
3000 words that forever changed the face of the film industry and allowed the #MeToo movement to take a prominent place in public debate.
On October 5, 2017, the great reporters of the New York Times Megan Twohey and Jodi Kantor detailed how, for decades, Harvey Weinstein, the producer who was the rain and shine in Hollywood, had bought the silence of the women he had assaulted. The austere paper, resembling a legal publication, was based on long months of invisible investigation. Now on full display in She Saidfalsely erased thriller.
An ode to the courage of the victims
By signing an ode to journalism and to the courage of the victims, Maria Schrader (I'm Your Man ) avoids the pitfall of scabrousness and moralization. Harvey Weinstein appears only briefly, from behind. The camera films corridors and hotel rooms as testimonies resonate. A claimed sobriety.
"The absence of a scene of violence against women in an industry that…