The Love of Three Oranges, at the Opéra national de Lorraine: delicious ridiculous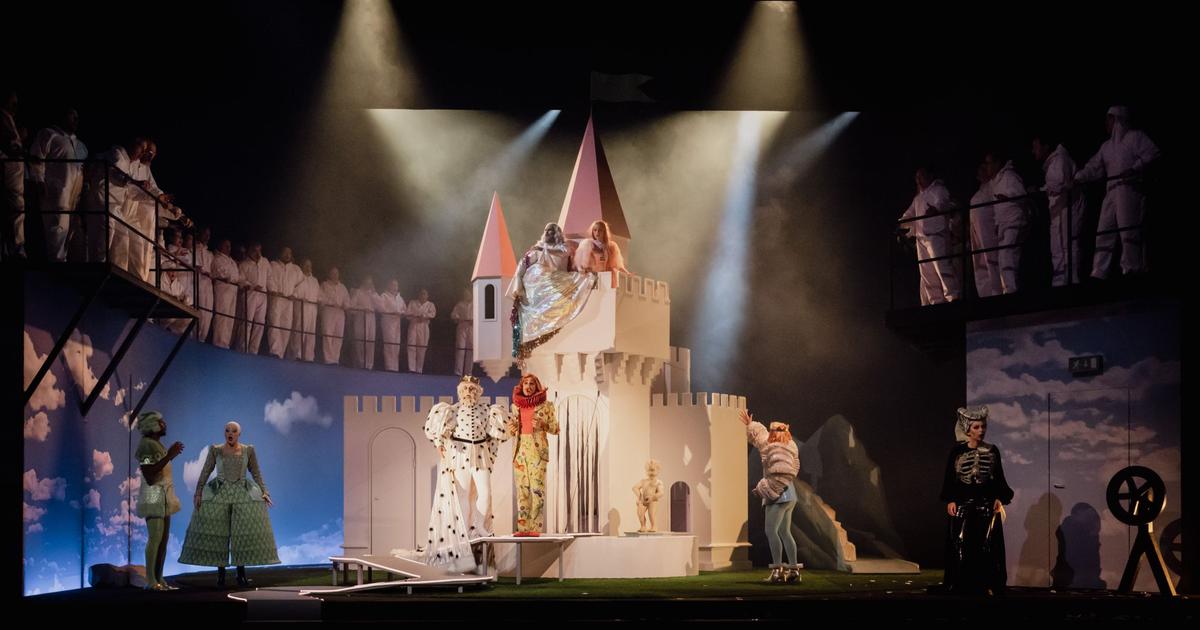 CRITICISM – Prokofiev's work regains its dimension thanks to a sparkling spectacle. Quality work that makes you want to come back.
Special envoy to Nancy (Meurthe-et-Moselle)
The unbridled fantasy exhibited by young Russian composers in the 1920s is almost unparalleled. Here is a thirty-year-old Serge Prokofiev who created in 1921 The Love of Three Oranges, delirious fable according to Carlo Gozzi, extraordinary playwright who regenerated the commedia dell'arte, in decline in the 18th century. Review in the light of Crazy yearsthe fantastic farce gives way to a theater of the absurd where surrealism is not far away.
At the Opéra national de Lorraine, in the enchanting setting of Stanislas Square at Nancy, the Austrian director Anna Bernreitner does justice to all dimensions of the work with an irresistibly lively and witty performance. In a setting rotating on several levels, between comics and cartoons, the neurasthenic son of the King of Clover, whom a curse makes in love with three oranges, walks his hypochondria while the chorus of comedians and tragedians, on…