the magnificent lovers on France 5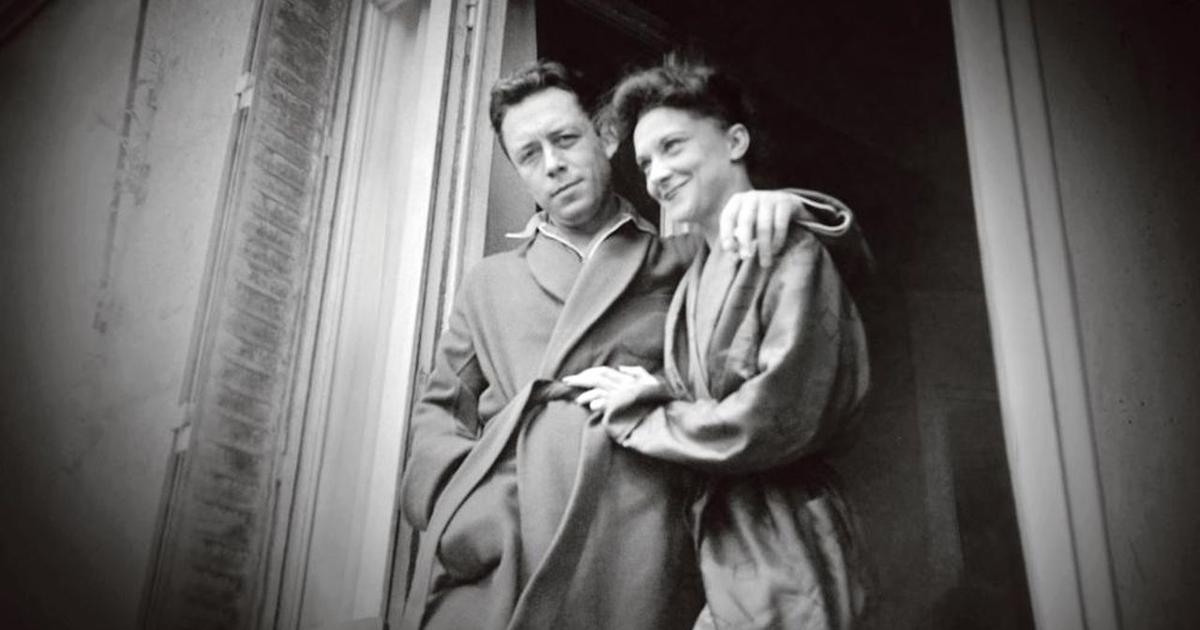 CRITICISM – After their meeting in 1944, they exchanged more than 900 incandescent letters from which springs the intensity of their love. A remarkable documentary retraces the history of this passion, from the point of view of the actress. Maria Casarès and Albert Camus, you, my life a film not to be missed, this Friday November 25 at 10:40 p.m. on France 5.
For fifteen years, from 1944 to 1959, a few weeks before the death of Albert Camus, Maria Casarès and the writer exchanged correspondence in which the intensity of their love springs forth. Nine hundred incandescent letters that speak of the fire of their encounter, the tearing of their separations, the impossible extinction of the brilliance of their connection. This correspondence was published thanks to Catherine Camus, the daughter of the Nobel Prize for Literature*. Today, the director and screenwriter Élisabeth Kapnist, who obviously likes to combine cinema and literature, offers the documentary Maria Casarès and Albert Camus, you, my life.
Historical context
It tells the story from the point of view of the actress born on November 21, 1922 and died on November 22, 1996. The film is a staging of this relationship between two sacred monsters which is based on correspondence, but is enriched also the historical context and the course of the two lovers, as well as archive images. With this approach, Élisabeth Kapnist, like a storyteller, gives a lively and emotional dimension to the story, aided by the three "voices" she has chosen: it is absolutely necessary to mention Chloé Réjon (the narrator), Natalia Dontcheva (voice de Casarès) and Loïc Corbery (voice of Camus, what a wink when you know that the character of First Man is called Cormery). As much to say it right away: this film is a great success. It's even fascinating, in many ways.
"Magic Blaze"
It all started in 1944. Maria Casarès and Albert Camus only crossed paths during an evening at the Leiris. Both are at the dawn of a career that will take each to the top. She is just over 20, he is 30. The Algerian-born writer has published The Stranger. The actress exiled from her native Galicia is noticed by the great playwrights. They share two passions: Spain and the theatre.
On June 6, 1944, D-Day, they meet, reveal themselves and spend the night together. Both know the tear of leaving their country, it brings them closer. Maria's family had to flee Franco. She takes French lessons, falls in love with the language, to the point where she will become, with her delicious accent, one of the greatest standard bearers. The lovers live two years of love madness. We would have forgotten that the writer and playwright is nevertheless married. The war ends. Francine Camus, who remained in Oran, joined her husband in Paris. Maria Casarès, with a heavy heart, chooses to break up – at that moment, we realize how much this woman with a volcanic temperament is endowed with an integrity and an ethics that command admiration. To forget her lover, she takes refuge in "this magic fire that is the theater"…
Happiness, storms, calms…
On June 6, 1948, two years to the day, after their first night, they met again in Saint-Germain-des-Prés. They will never leave each other, even if they move away at times. Their romantic relationship is intimately linked to their theatrical activity. It is difficult to sum up such a rich, intense and complex story. Happiness, storms, calm… The beauty of their love is as strong as that of their words. Camus writes to Casares: "For me, you have always been the genius of life, its glory, its courage, its patience and its brilliance. You laughed when I told you that you taught me to live…" Maria, who has so often embodied death in the theater, replies: We were burning the days that were given to us."
* Albert Camus-Maria Casarès, Correspondence 1944-1959, Foreword by Catherine Camus (Folio).