the manager of Quick-Step attacks (again) Alaphilippe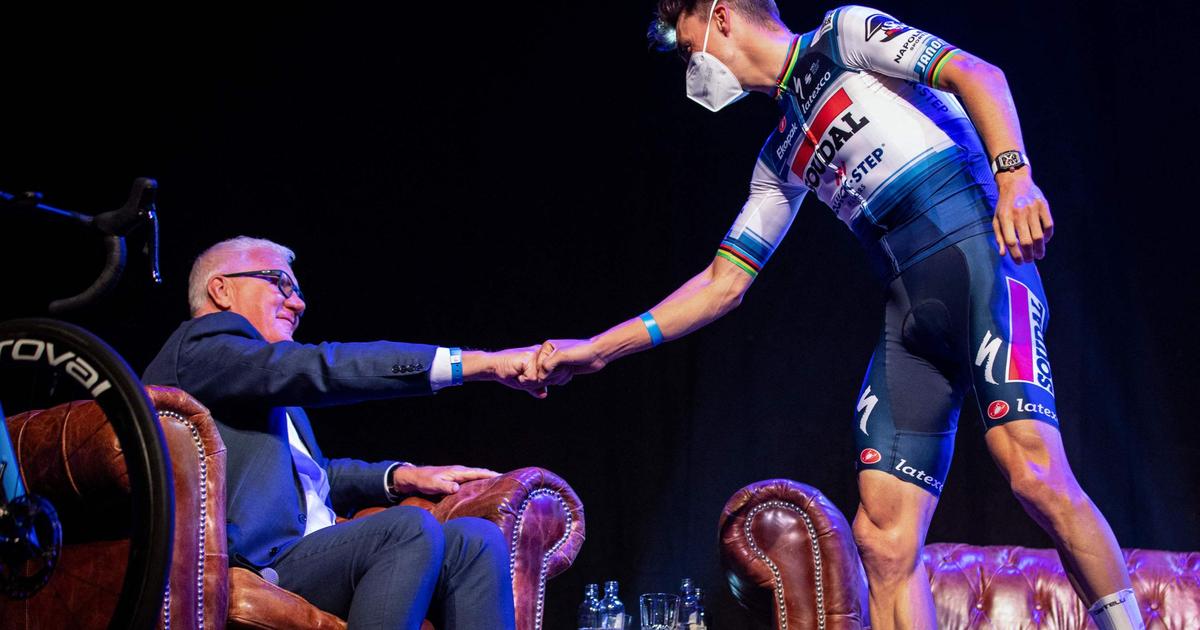 Patrick Lefevere revealed to the Belgian press to have had an uncompromising discussion with the French rider. "You can't keep hiding", he reproached him.
Patrick Lefevere, the manager of the Quick-Step Alpha Vinyl, is decidedly very critical of its star, the French rider Julian Alaphilippe. At the start of the year, he had put a first blow of pressure, questioned by RMC Sport. "You, me… everyone has to justify their salary. It's the same for him. Despite the bad luck he had, we have to keep up the pressure. I don't like to put pressure, but I still have to say that he is a leader, co-leader, so we expect results…»
Rebelote this Tuesday according to the Belgian press. Invited to a salon in Belgium, he reiterated his criticism again blaming him for his lack of results. He also claimed to have had a face-to-face conversation with Alaphilippe about it, contrary to the latter's rebuttals in an interview with L'Équipe last week.
"Every time I had discussions with him, it went well, had assured the double world champion. He never said such things to my face. To be honest, I was a little surprised to read that. If he had any problem with me, I think he would have told me first. So good… I don't care at all.»
"I told him that I was not happy at all.»
"He says we didn't have that conversation, I say we did. His wife and his manager were therereplied Patrick Lefevere. I told him that I was not happy at all. I understand his illnesses and his falls, but you can't keep hiding behind this. It was the cold truth.»
In 2022, Alaphilippe saw his season disrupted by a big fall from the start of the season, then chained bronchitis, pneumothorax and infection with Covid-19. Before a new fall, at the end of the season, during the 11th stage of the Tour of Spain.
"Last year he won twice, previous years three and four times. I didn't take him on the team for that", insisted the manager of the Quick-Step Alpha Vinyl. With only two victories (one stage on the Tour de Wallonie and another on the Tour of the Basque Country), 2022 was the least successful year for a long time for the French rider, under contract with the Belgian team until 2024 and now back to the wall.
SEE ALSO – Cycling: Thibaut Pinot announces his retirement at the end of the season