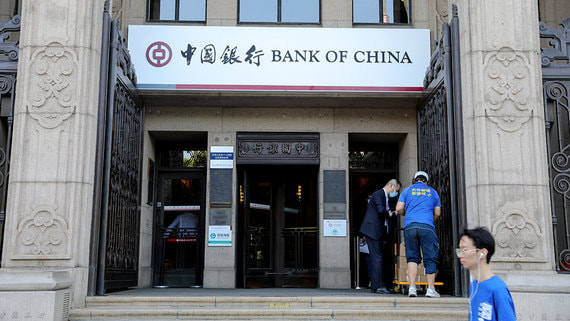 Chinese credit institutions have provided billions of dollars to Russian banks due to the fact that Western companies have stopped operations in Russia. This is reported by the Financial Times newspaper with reference to the analysis of the Kyiv School of Economics.
According to the newspaper, China's influence on the Russian banking sector quadrupled between February 2022 and March 2023. In particular, according to the FT, Industrial and Commercial Bank of China, Bank of China, China Construction Bank became the main creditors and Agricultural Bank of China, in total they invested about $9.7 billion in Russia during this period against $2.2 billion.
It is specified that these actions of China may be related to Beijing's efforts to strengthen the yuan as an alternative to the dollar in the world currency. At the end of 2022, the trade turnover between Russia and China in yuan reached a record high of $185 billion.
In June 2023, the European Central Bank called on banks from eurozone countries that continue to operate in Russia to leave the country as soon as possible. One of the banks whose presence in Russia has remained the strongest is the Austrian Raiffeisenbank. According to the FT, in 14 months he increased his ets in Russia by more than 40% – from $20.5 billion to $29.2 billion.
At the end of March, the ECB demanded that the banking group Raiffeisen Bank International (RBI) withdraw from the Russian market. At the same time, RBI decided to sell the Russian business or withdraw it from the group's perimeter. A post on the bank's website said it was consulting "with the relevant competent authorities" on possible transactions. In May, RBI announced the reduction of relations with Belarusian banks.
In early July, Reuters, citing sources, wrote that the group still had not provided the ECB with a plan to withdraw from Russia, which makes the completion of this procedure by September unlikely. The interlocutors also noted that the RBI is in no hurry to leave in the hope of a speedy end to the conflict in Ukraine. In August, the group's CEO Johann Strobl announced that the bank expects to spin off Russian ets before the end of the year.