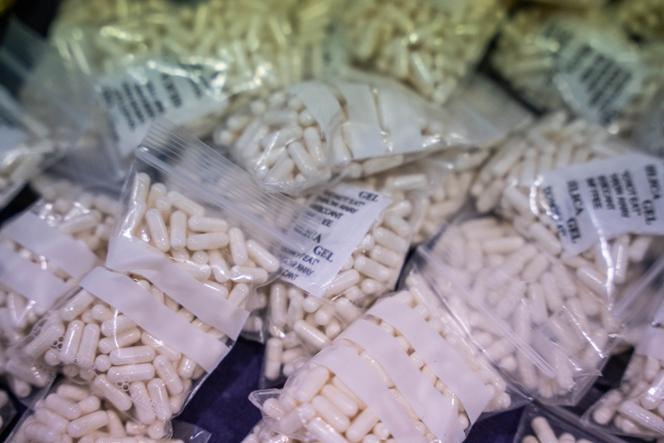 This is a new illustration of the health damage ociated with the recreational use of a drug: ketamine, an anesthetic widely used since the 1970s. This psychotropic is also used, off indication, against stubborn or chronic pain and it is being studied against resistant depressions.
But its misuse continues to increase. On August 30, the National Agency for the Safety of Medicines and Health Products (ANSM) therefore launched an alert on the severe adverse effects linked to this diverted and abusive use. "Serious complications following the administration of ketamine are still regularly reported to us, in a medical or non-medical setting (party or use)"notes the ANSM. These are often serious attacks of the liver and bile ducts (hepatitis, cholangitis, etc.) or the urinary tracts (non-infectious interstitial cystitis), with possible repercussions on the kidneys (acute renal failure, etc.). These complications most often result, adds the health agency, "from prolonged and/or repeated use, which may also cause ketamine dependence".
"Ketamine is a very useful drug, especially for emergency anesthesia or sedation in intensive carenotes Joëlle Micallef, president of the French network of addictovigilance. In these specific indications, its safety profile is well known. » Clified among the narcotics, ketamine, in moderate doses, thus causes euphoric effects and cottony intoxication; at higher doses, hallucinations and a dissociation effect. "However, we switched from occasional use to regular use, adds the doctor pharmacologist. The current level of exposure of the population no longer has anything to do with that of ten years ago. »
Consumption in a context of chemsex
First observation: sales of ketamine in pharmacies remain at high levels: from 2017 to June 2020, they peaked at around 3 million ampoules per year, compared to 500,000 in the early 2000s. However, its recreational use can result either diversion of the drug ketamine, or illicit trafficking, mainly from Asia.
Second observation: on a national scale, the number of reports in connection with ketamine, as collected and analyzed by the pharmacologists of the thirteen addictovigilance centres, is on the rise. It has thus gone from 235 reports in fifteen years, from 2002 to June 2017, to 262 reports in three years, between July 2017 and June 2020. Values ​​that may seem low, but under-reporting to addiction monitoring centers is notorious. " Less than 1% of health complications related to the use of an addictive substance are reported »believes Joëlle Micallef.
You have 34.55% of this article left to read. The following is for subscribers only.