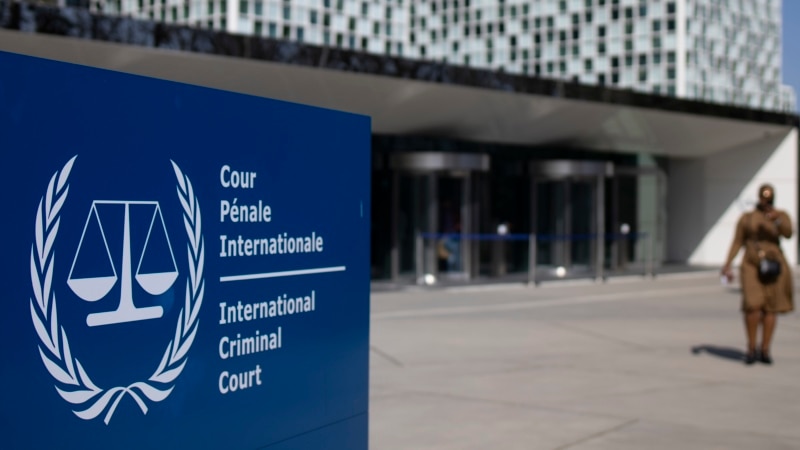 The member states of the International Criminal Court have expressed their concern and regret that the Russian authorities have announced a search warrant for the prosecutor of the International Criminal Court who issued the warrant for the arrest of Russian President Vladimir Putin.
This is stated in the statement of the presidium of the embly of States participating in the International Criminal Court. In it, Moscow's actions are called "acts of intimidation and unacceptable attempts to undermine the mandate of the International Criminal Court to investigate, punish and prevent the commission of serious international crimes."
In the statement of the court itself, it is said that it will not give in to pressure and will continue to fulfill its mission.
It became known on Friday that prosecutor Karim Khan was wanted – his name appeared in the database of the Ministry of Internal Affairs of Russia. Earlier, criminal cases were opened against the prosecutor and three judges of the Ministry of Internal Affairs in Russia. There has been no announcement about the search for judges yet.
123 countries – most of the world's states – are recognized as participants of the ICC. Russia does not recognize its jurisdiction.
Arrest warrants for Putin and child rights commissioner Maria Lvova-Belova were issued in March of this year on suspicion of involvement in the export of Ukrainian children from the Russian-controlled territory of Ukraine to Russia. The investigation sees in this signs of forced deportation.
On Saturday, human rights organizations and the US representative for international justice criticized the special representative of the UN Secretary General for his meeting with Lvova-Belova. Virginia Gamba, representative of the UN Secretary-General on the issue of children in armed conflicts, met with the Russian commissioner on Friday. Lvova-Belova called the meeting constructive and sincere. The representative of Human Rights Watch, commenting on this meeting, noted that Lvova-Belova should be at the court in The Hague, and not meet with representatives of the UN.
Lvova-Belova spoke online at the meeting of the UN Security Council in April, representatives of Western countries then left the hall.